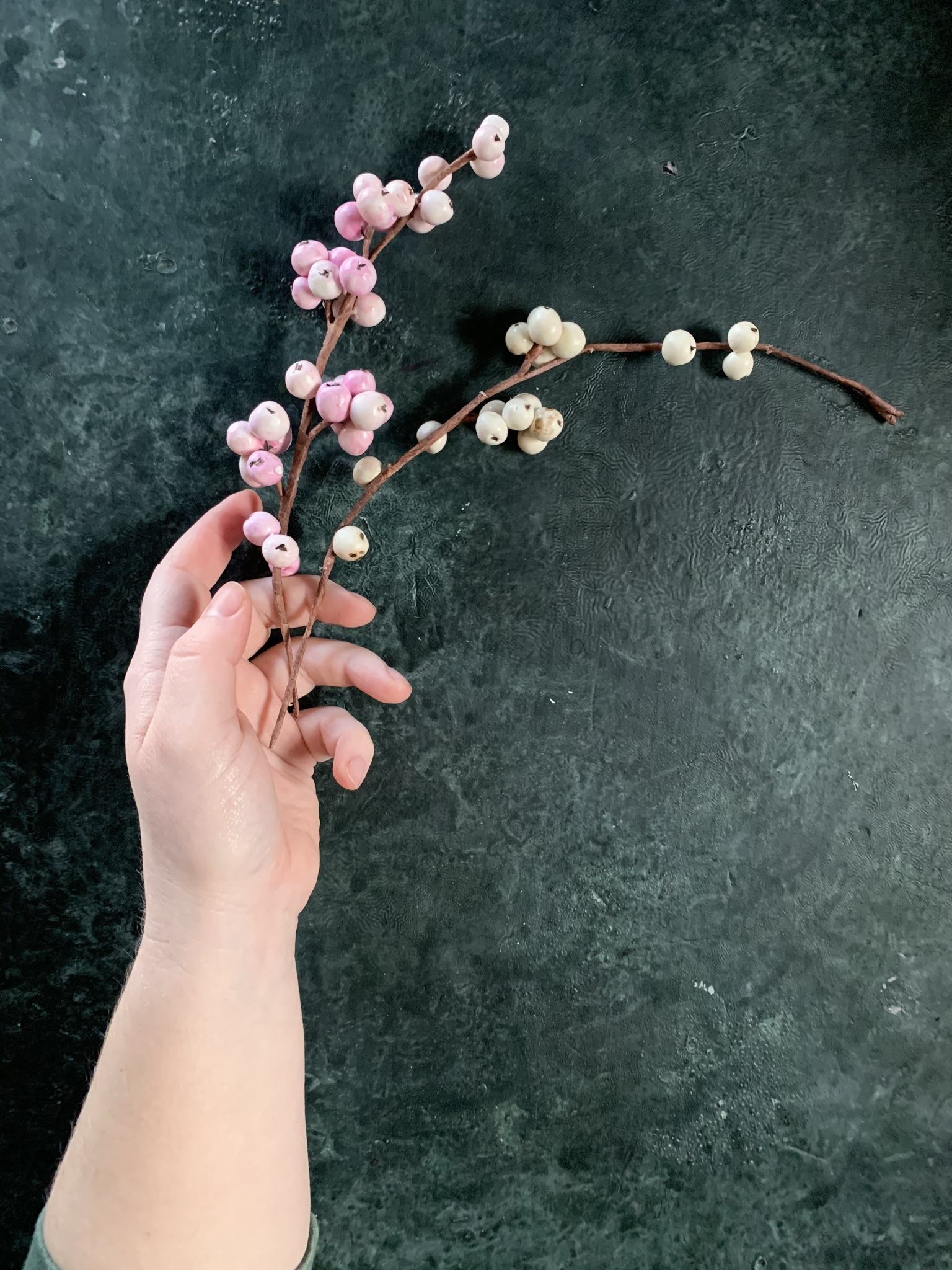 A resilient little berry that is prominent in the dead of winter in many regions of the world as it has a tendency to hang on tightly through windy and cold winter storms.
The snowberry or Symphoticarpos is derived of two words from the Greek language. Sumphorein meaning "to bear together", and karpos, meaning fruit. Very fitting since it has closely packed clusters of berries.
The snowberry is a staple food for many birds in Winter but is known to be poisonous to humans and can cause mild stomach upset and dizziness if ingested.
This is a Beginner Friendly Course!
The Snowberry course is a great introduction to the use of modeling clay, Panpastels, and watercolor paints.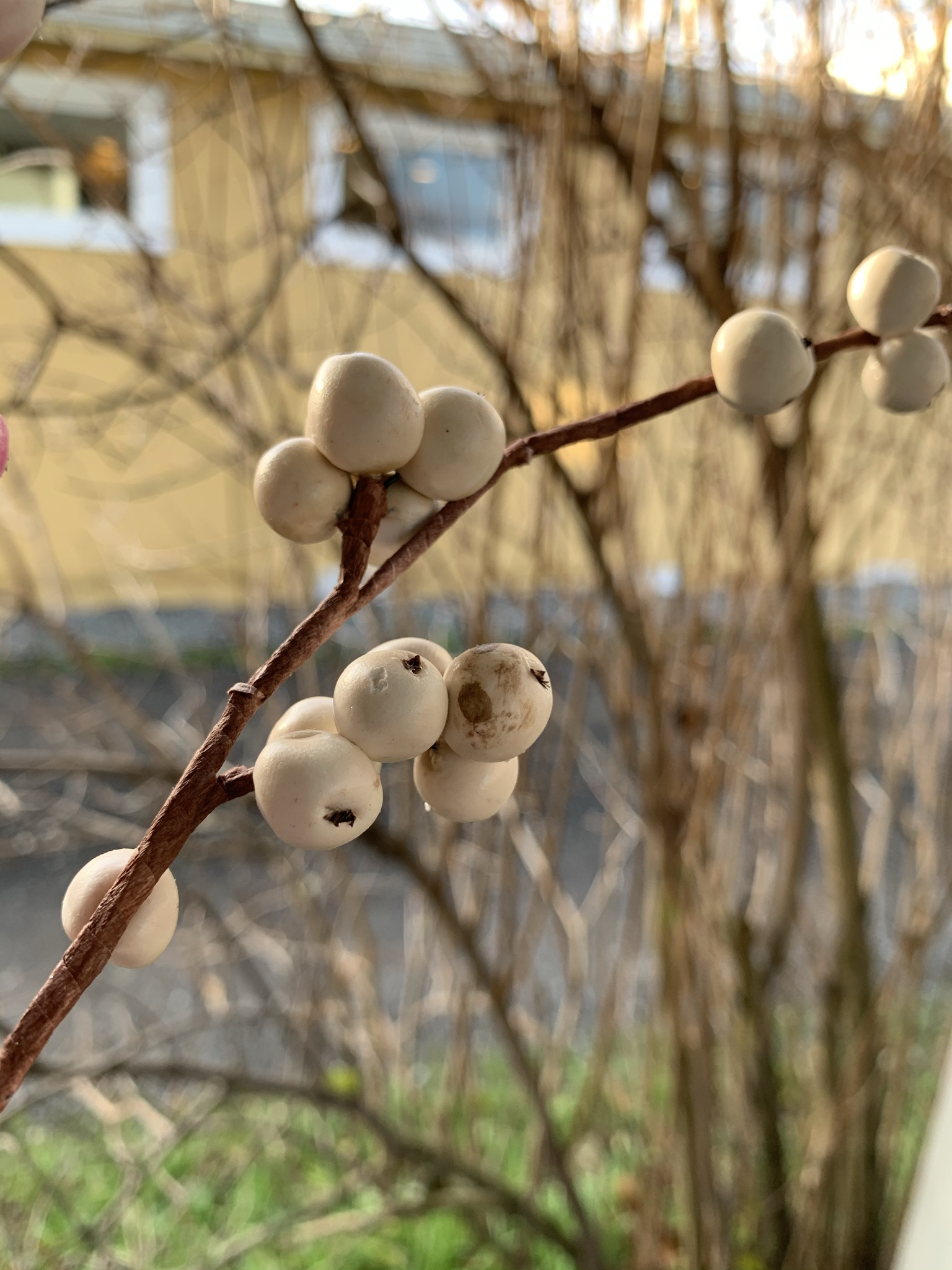 Learn how to apply watercolors to the berries to create small bruises and make the berries look more realistic and like they just weathered a pretty rough winter storm.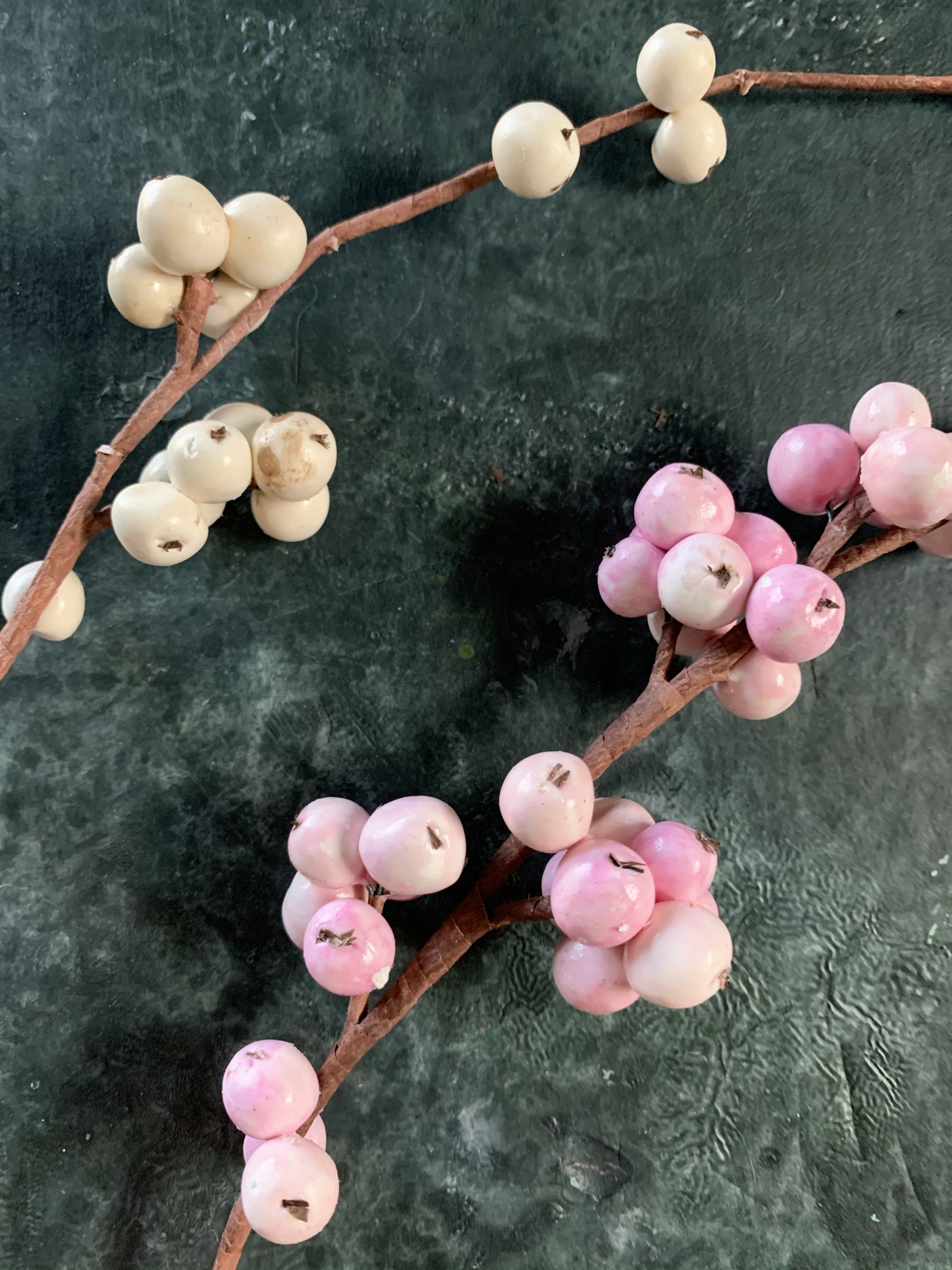 We cover two completely different color varieties in this course! Make the two different berry types or combine what you learn to make your very own variety!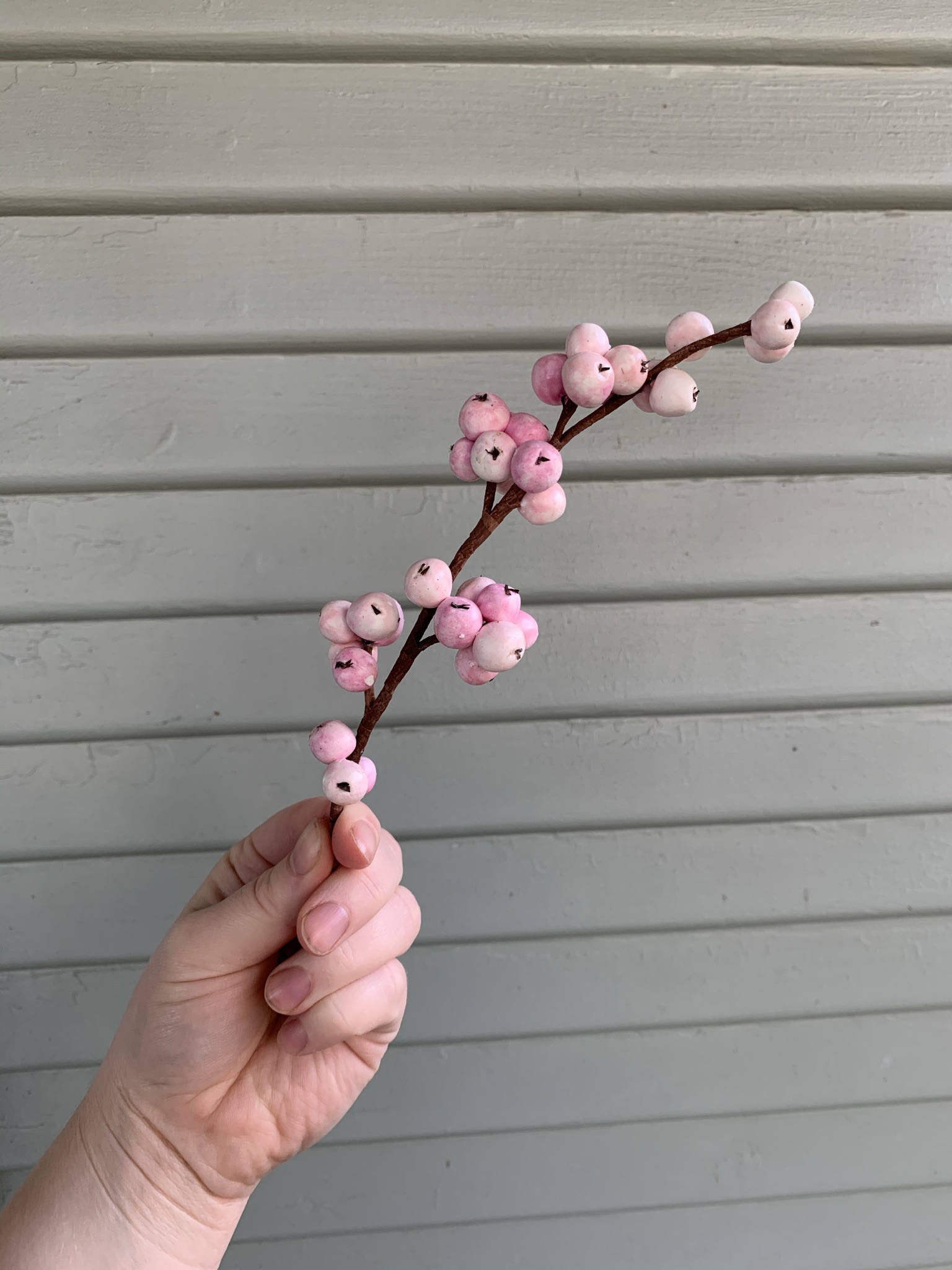 Learn how to use PanPastels and glue in a unique technique that creates an almost translucent color effect, giving the berries more detail and varying depth in coloring.
Example Curriculum
Available in days

days after you enroll

Getting Started!
Available in days

days after you enroll

Making Snowberries
A great way to add a touch of texture to your bouquets is with berries. Great for bouquets with a wintery feel or more romantic occasions like wedding bouquets. The curve of the branch and the bunching berries will draw in attention and help guide the eye around the bouquet helping to enjoy all of it as a whole.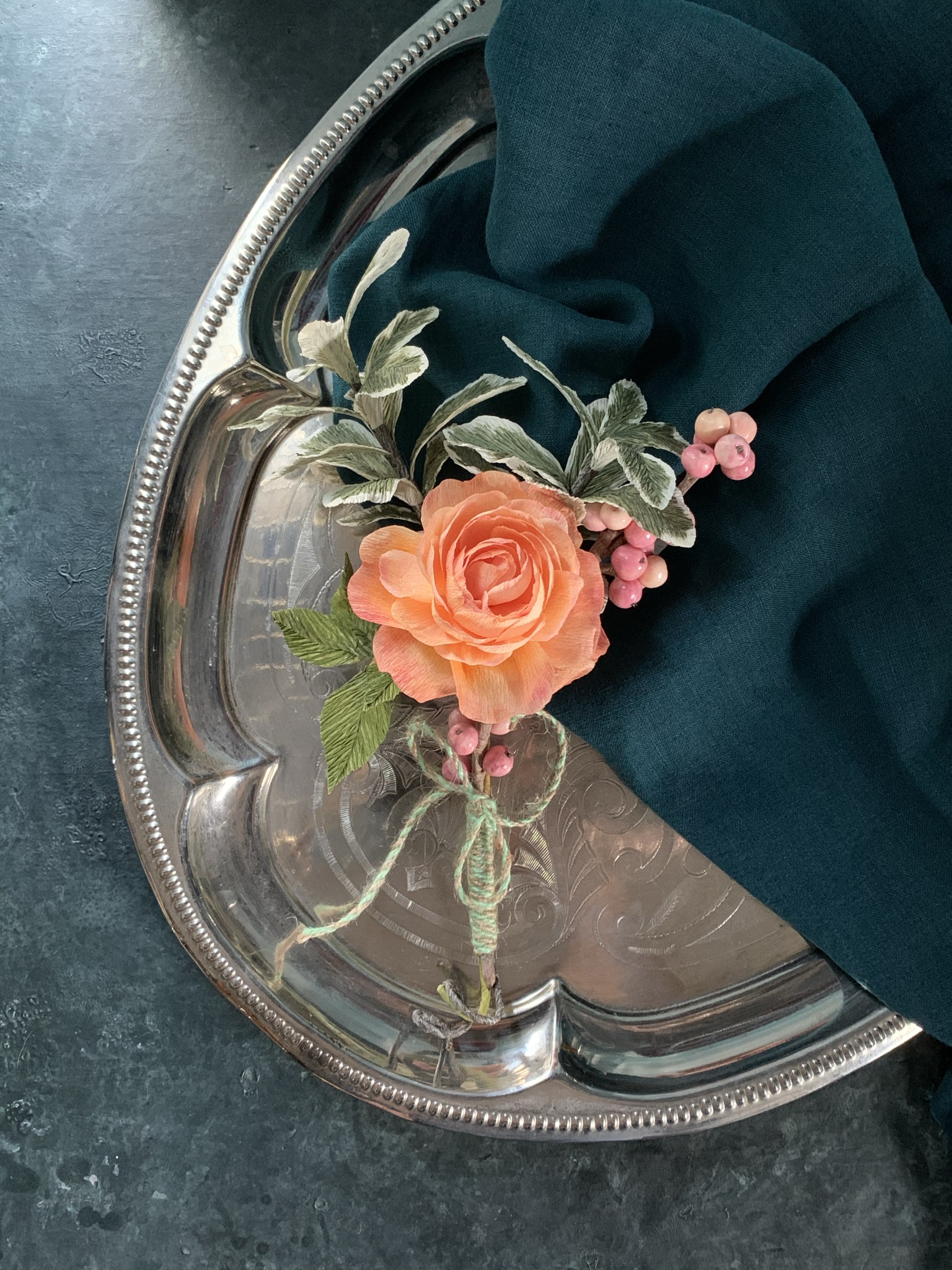 Join the Academy!


Are you ready to start creating paper flowers each month and challenge your creative side?
Come join us at the Paper Flower Academy and receive two brand new paper flower courses to learn each month, meet new friends and enjoy the
company of folks from all over the world that are passionate about learning and growing as paper florists.