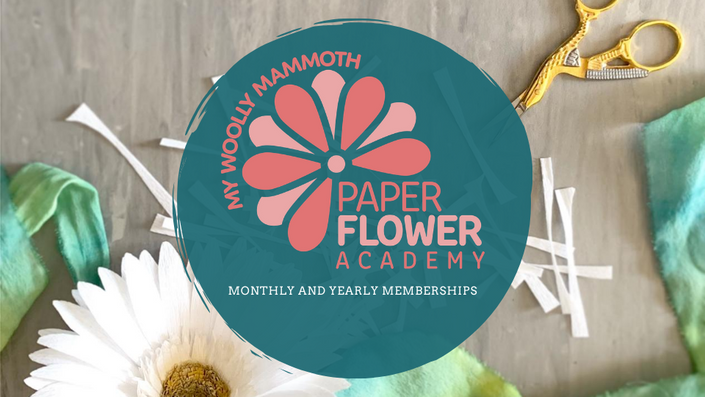 Paper Flower Academy - Membership
Enrollment in the Paper Flower Academy Membership
Enroll in Course

Paper Flower Academy was founded on the belief that learning how to make paper flowers can be fun and so much more rewarding when you can share with paper flower friends that are just as passionate as you.
Our skills have the ability to grow much faster when we can share, ask questions, and help others in a safe and explorative environment.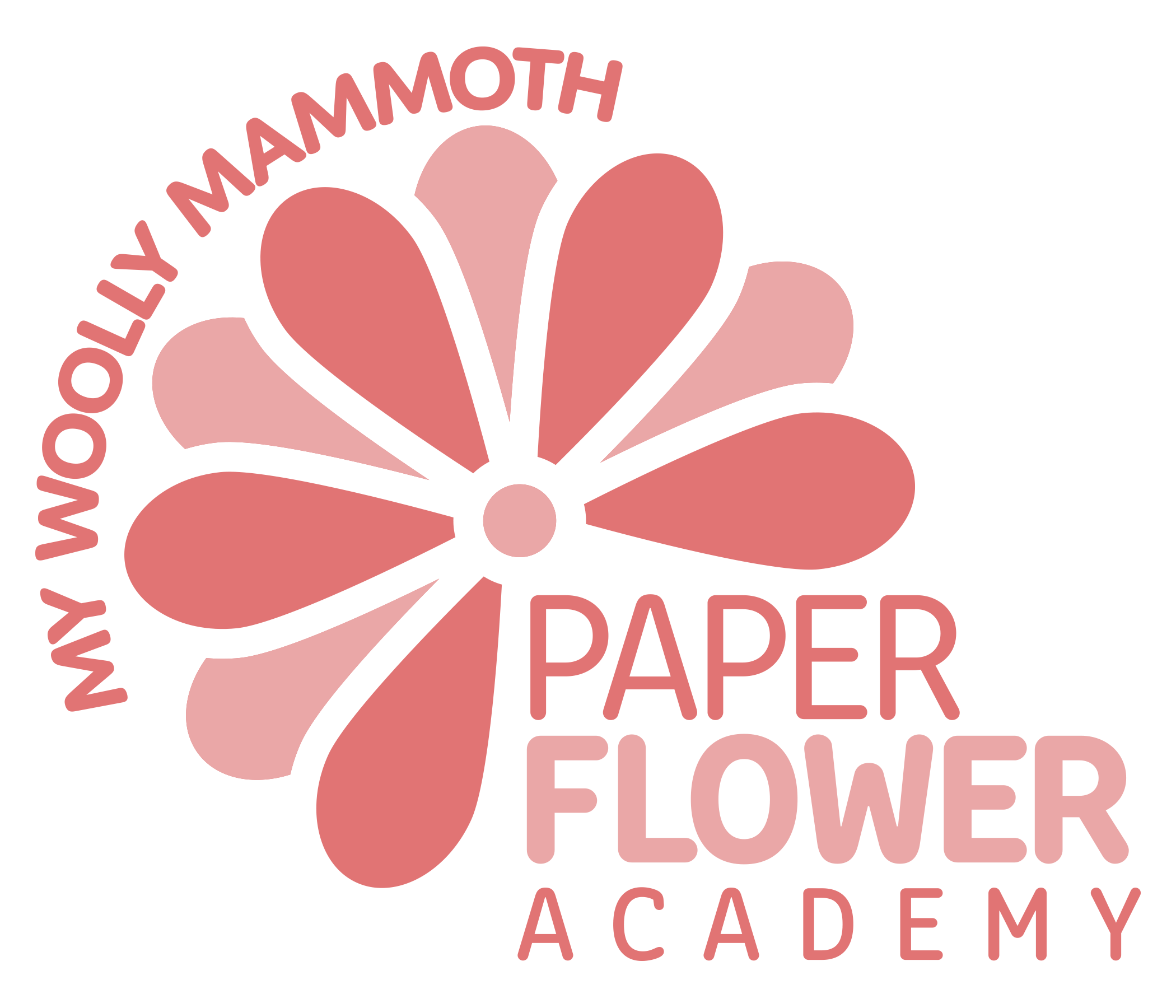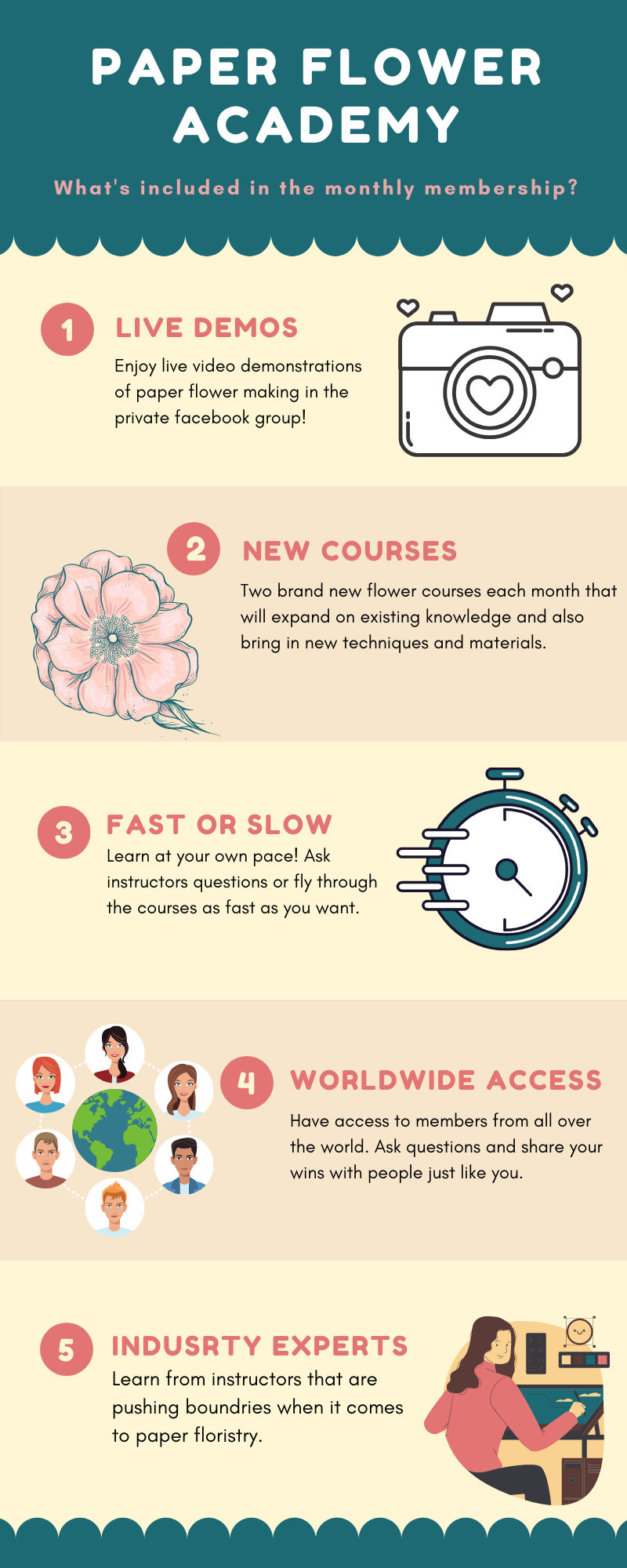 What's included in the Monthly Paper Flower Academy Membership?
Two never before seen Paper flower courses with a total of approximately 5-7 hours of video content, templates, and material lists

Access to the Private Facebook Group for monthly live demonstrations

Access to a bonus bundle pack of flowers and an array of floral arrangement tutorials for as long as you are a member

Instantly join the members only private Facebook group where you can share your wins, lessons learned, make new friends, and chat with instructors
Course Curriculum
Welcome to Paper Flower Insiders Academy!
Available in days
days after you enroll
Courses Included with Purchase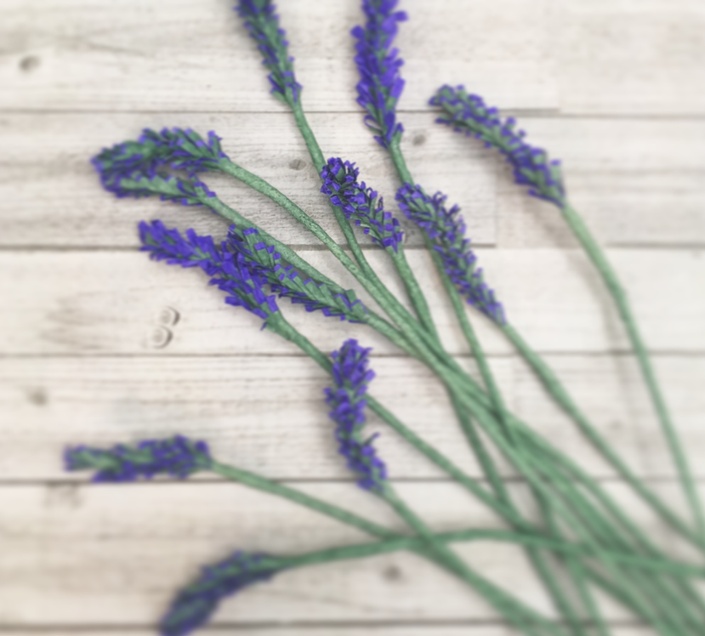 Paper English Lavender Buds
Learn how to create realistic paper english lavender buds!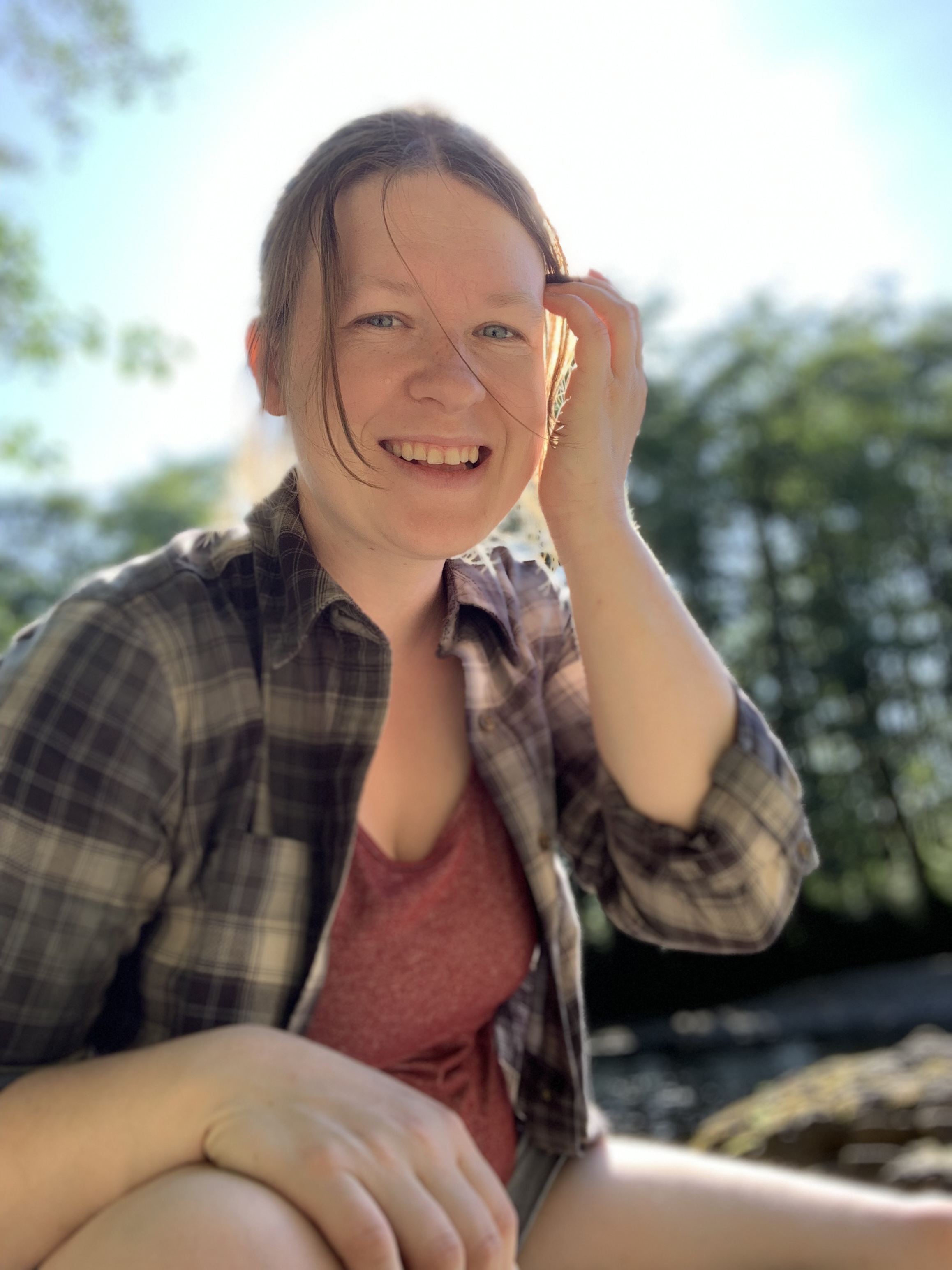 $12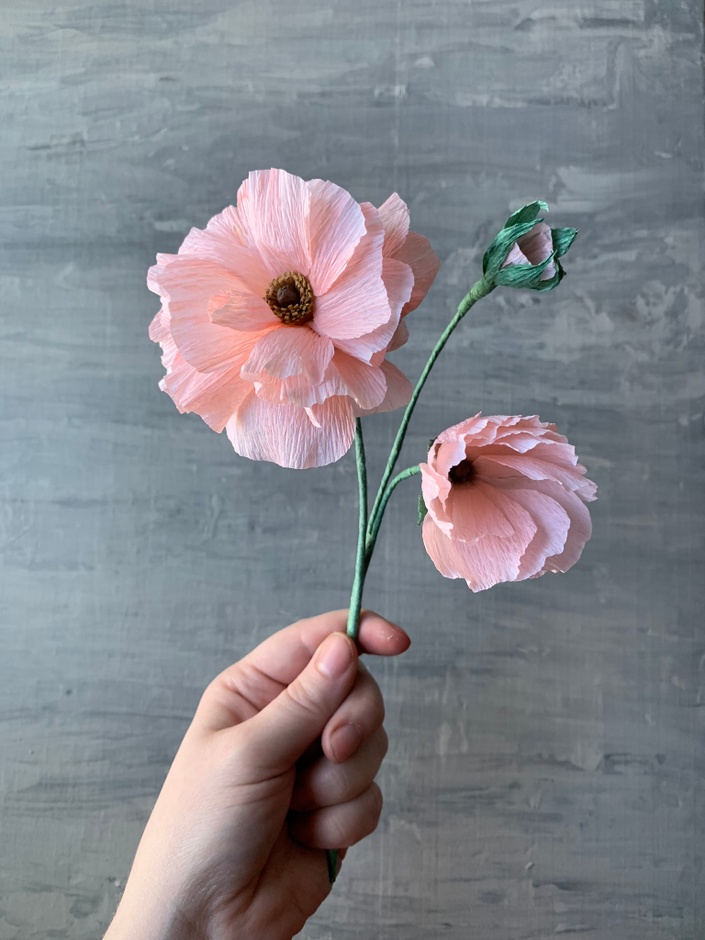 Paper Butterfly Ranunculus
Learn how to make a butterfly ranunculus in full bloom, half bloom and in bud.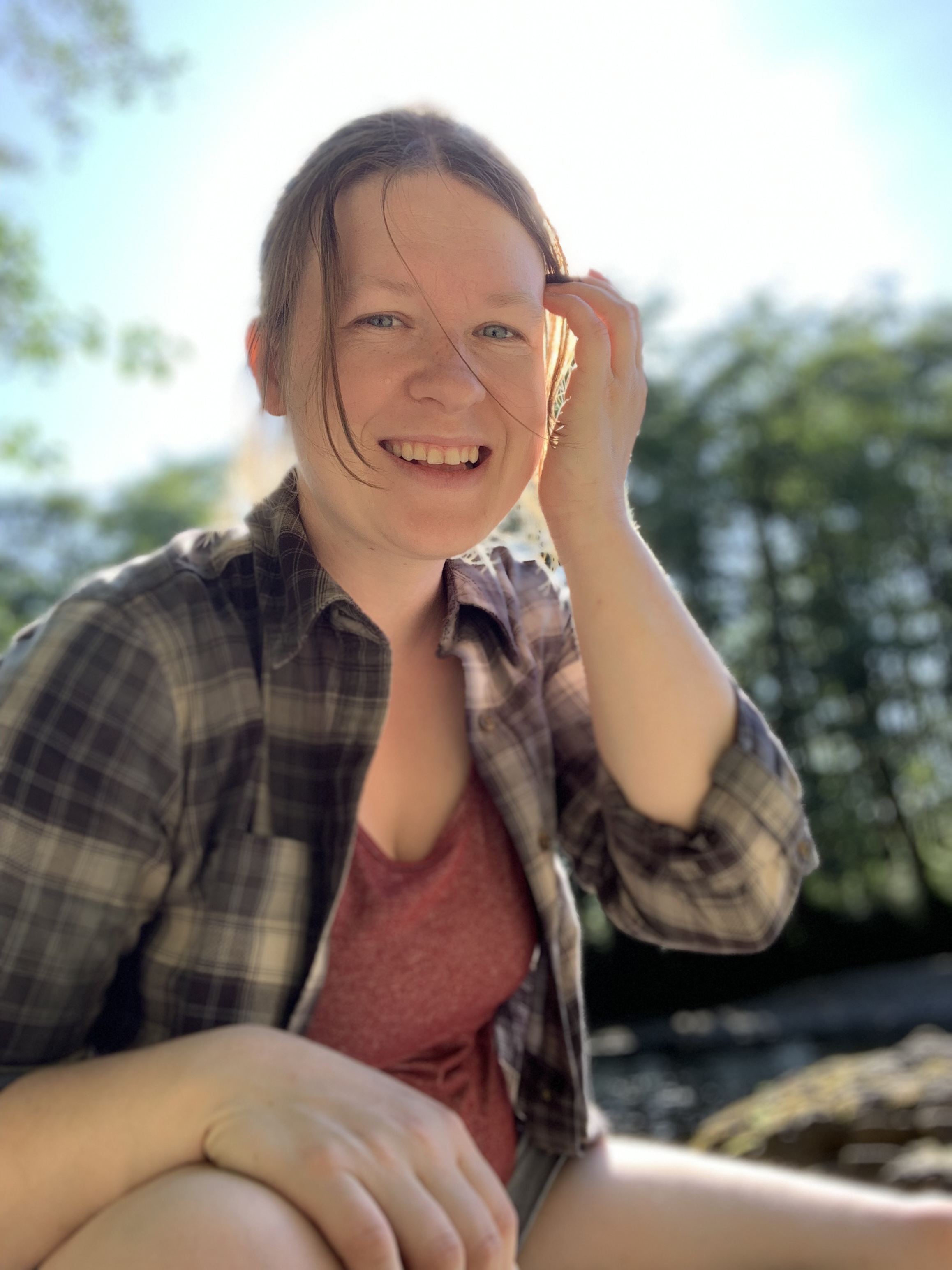 FREE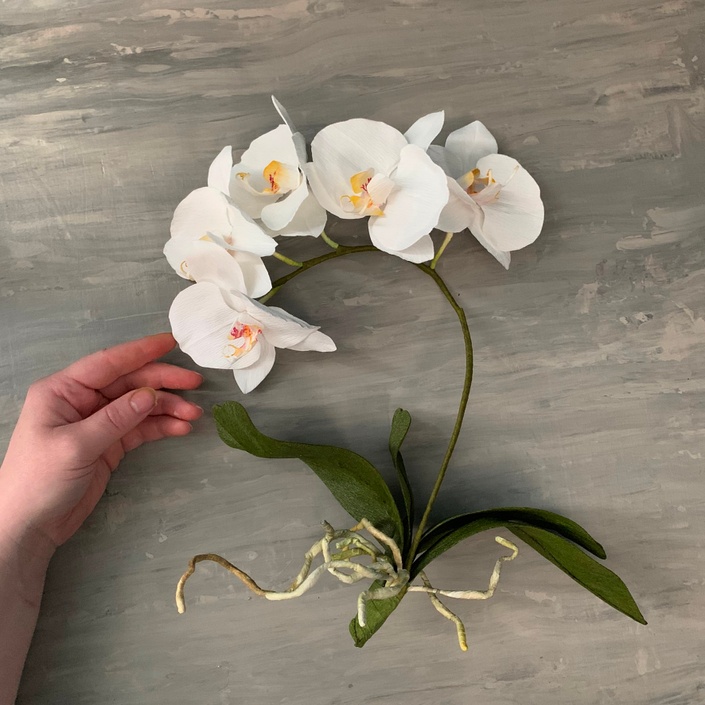 Paper Phalaenopsis Orchid
Learn how to create a Phalaenopsis Orchid out of crepe paper and watercolors.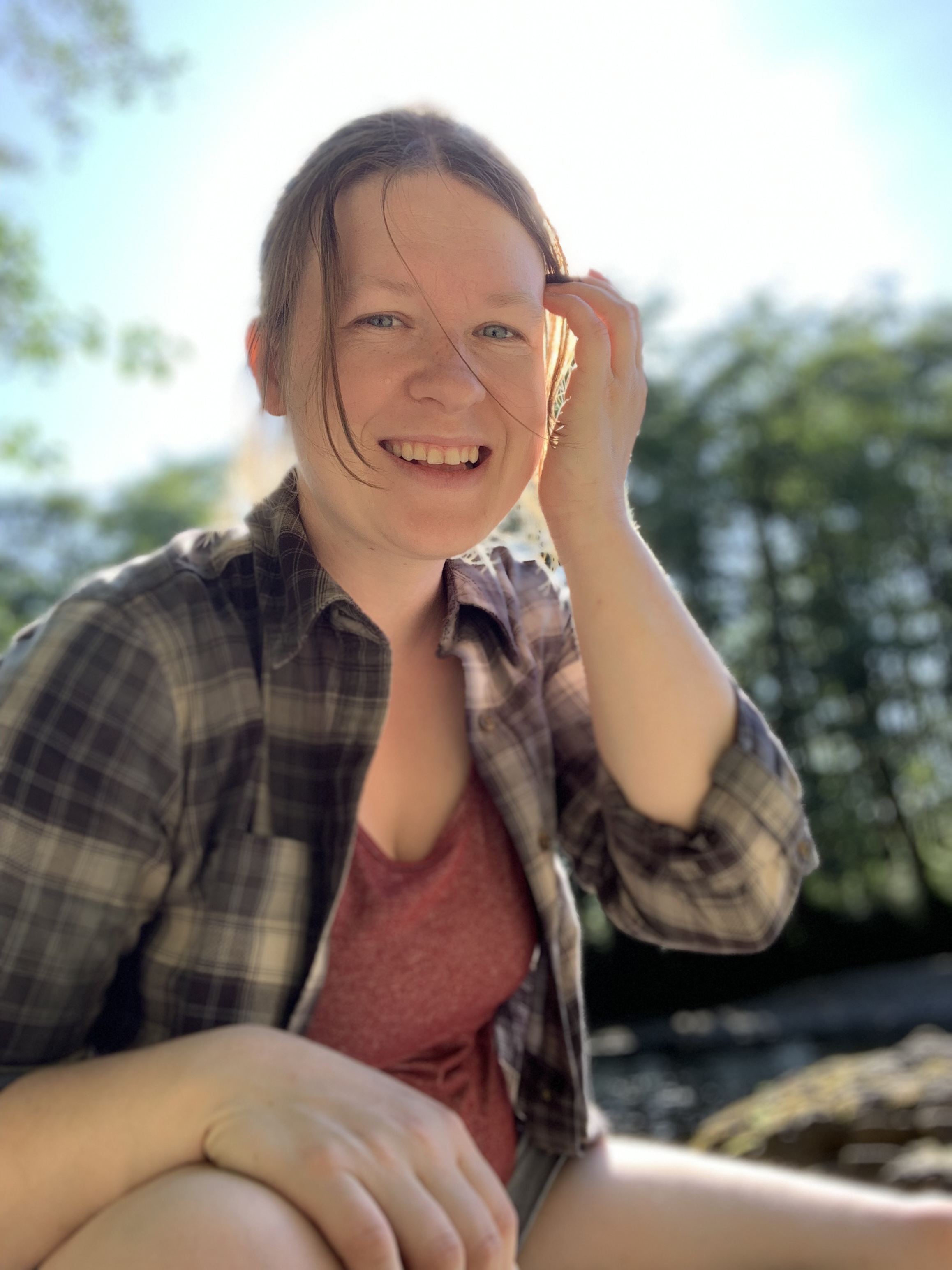 $40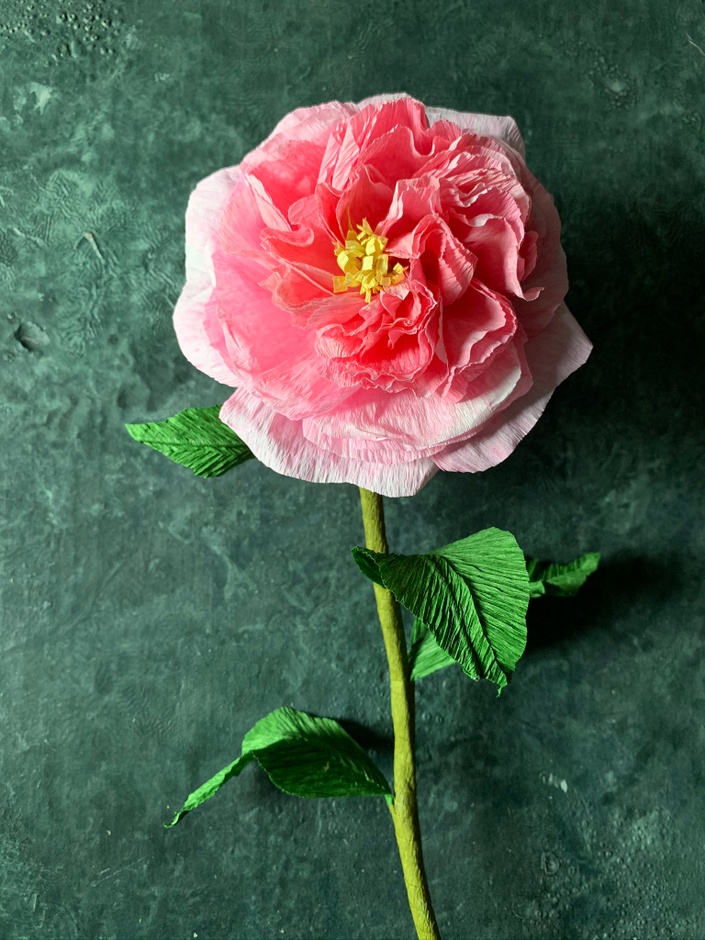 Paper Boscobel Garden Rose
Learn how to create the Boscobel garden rose out of crepe paper.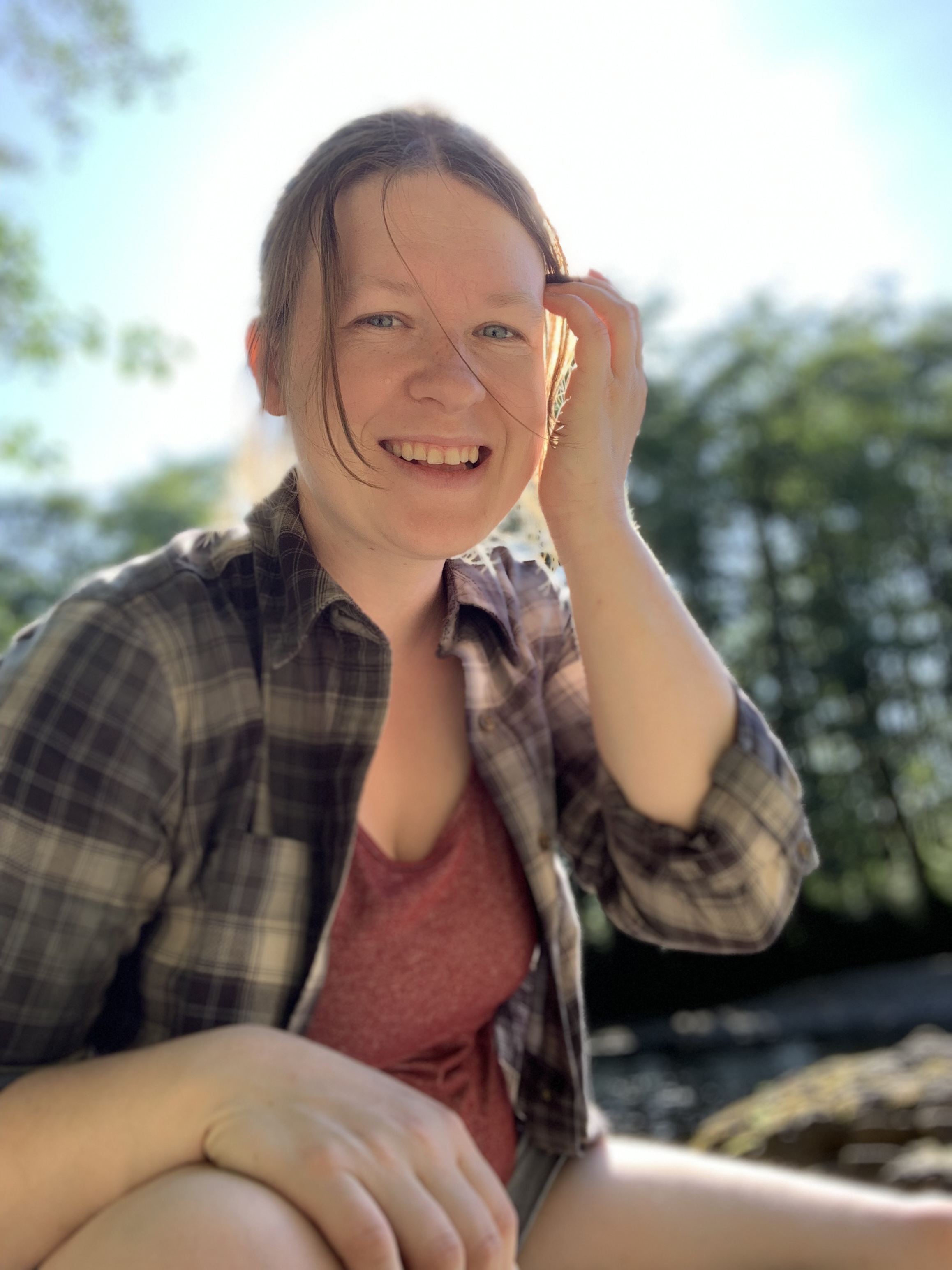 $36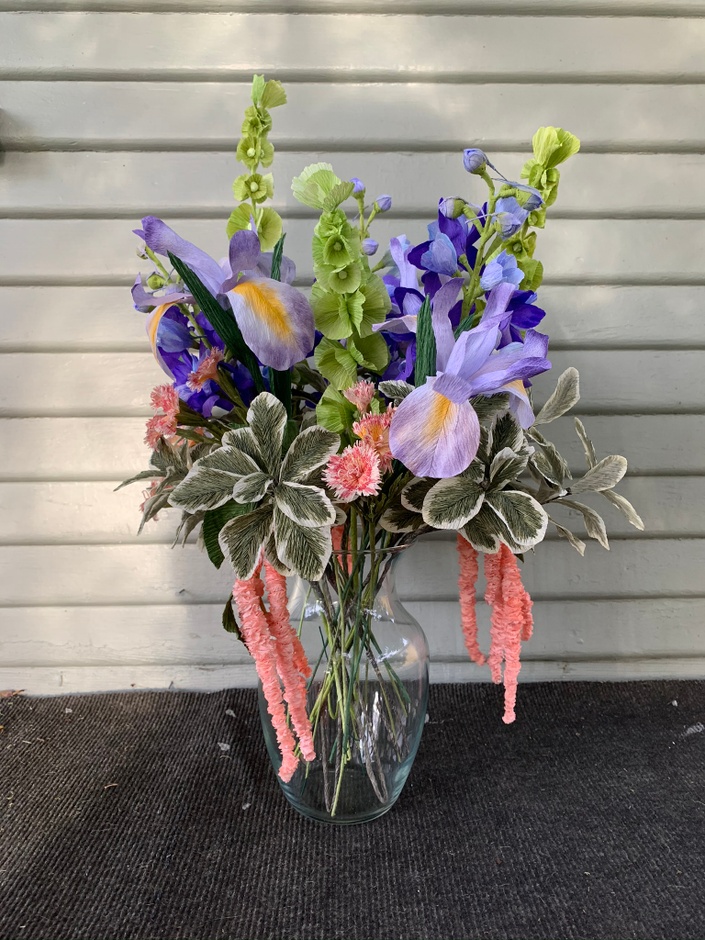 How to builld a bouquet
Learn how to make an arrangement from Bells of Ireland, Dutch Iris, Delpinium, Dianthus, hanging amaranthus, and Pittosporum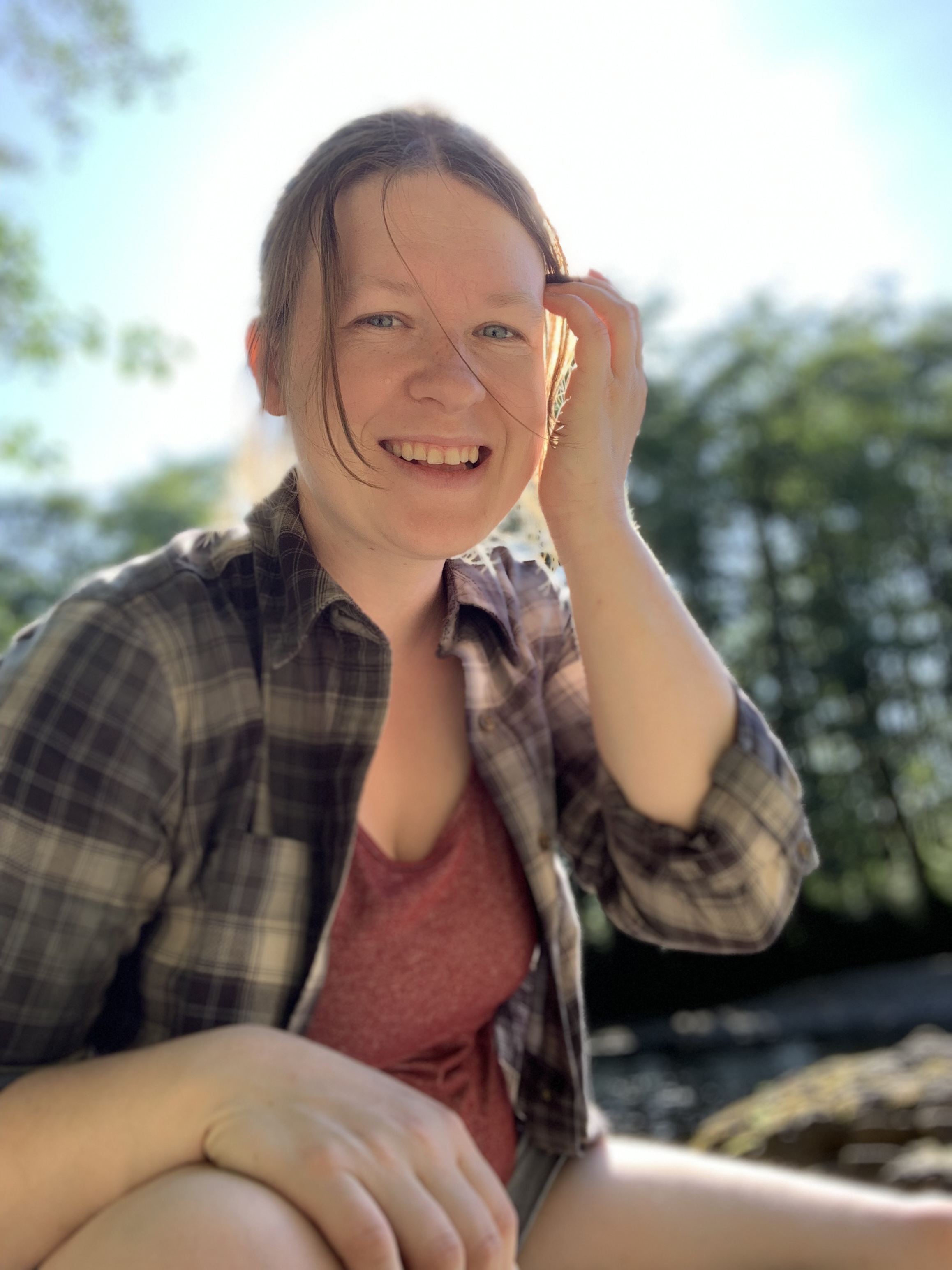 $30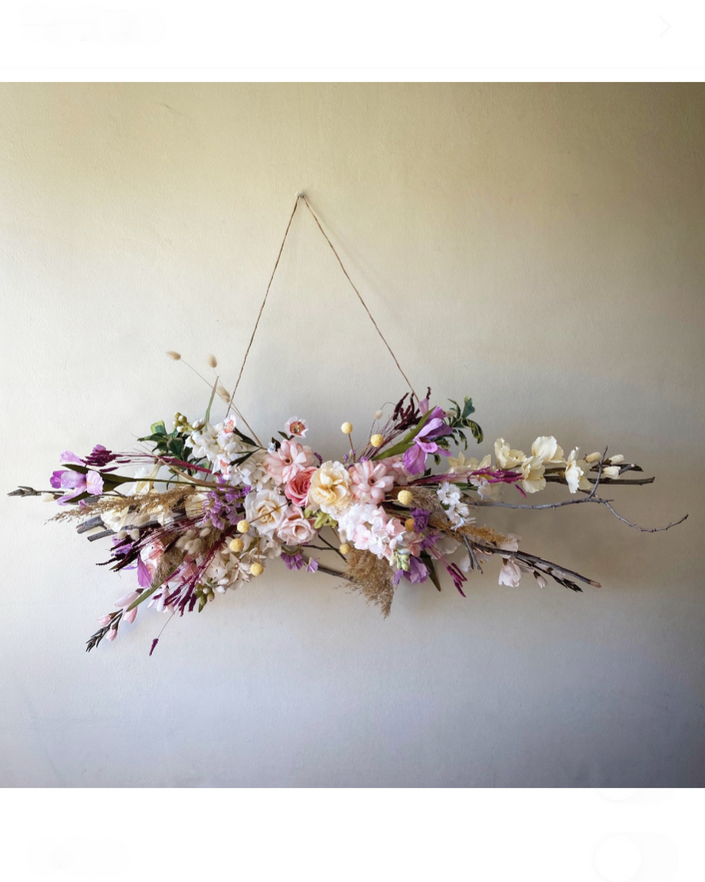 Paper Floral Installation
Step by step guide to creating a beautiful and organic floral installation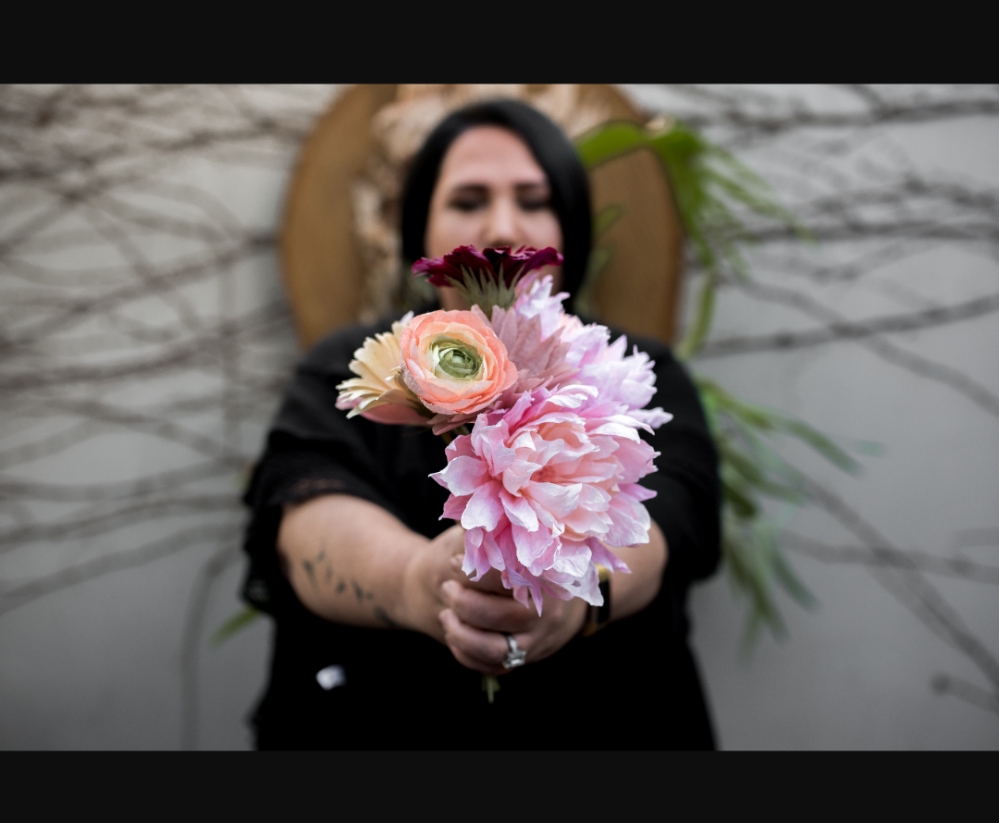 $30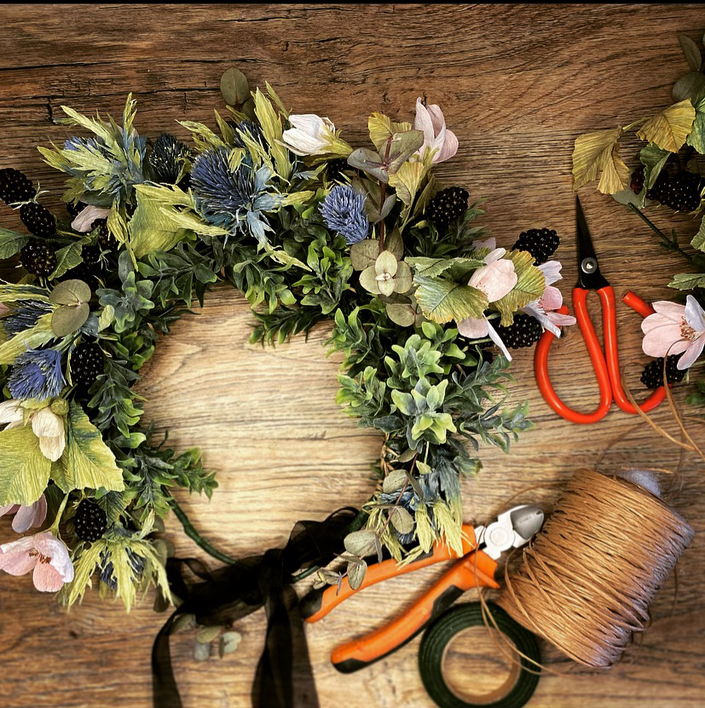 Wild Flower Crown
Using flowers and berries from previous courses, we're going to create a beautiful lush flower crown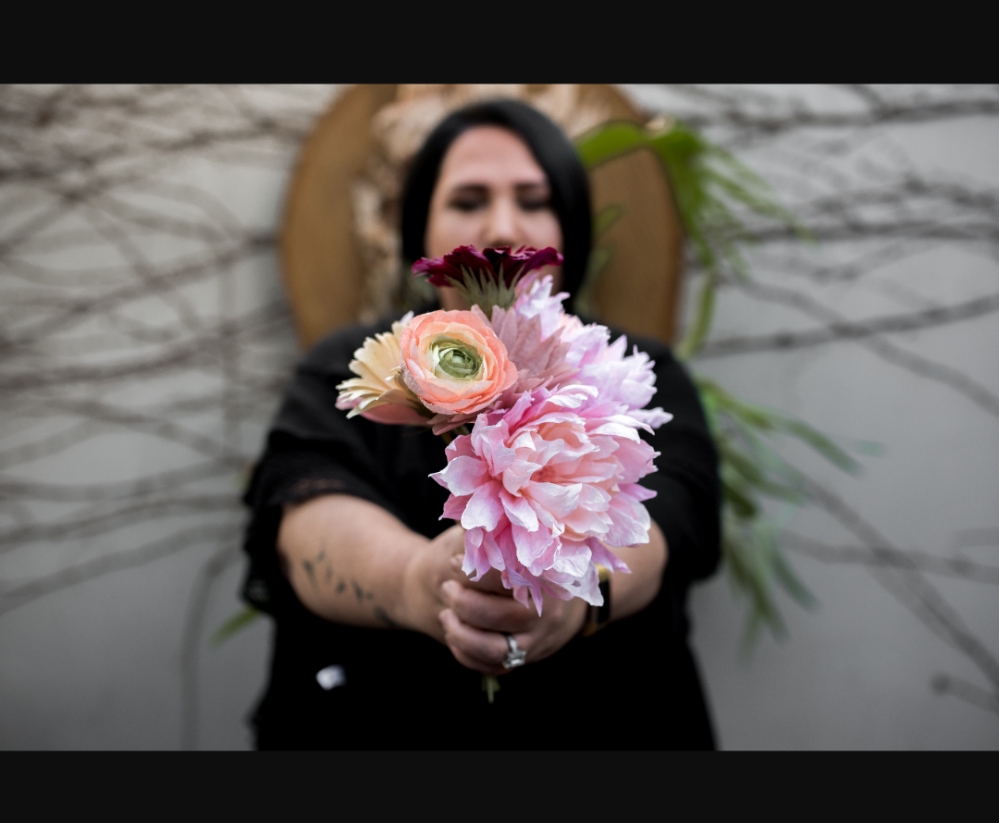 $35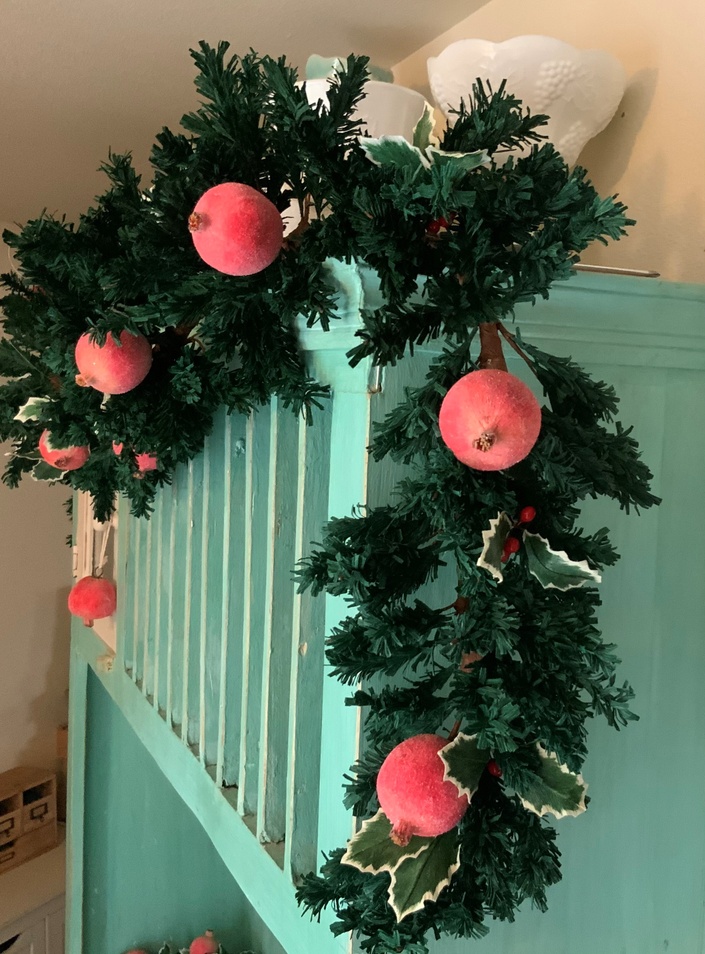 Garland Tutorial
$35
Original Price: $218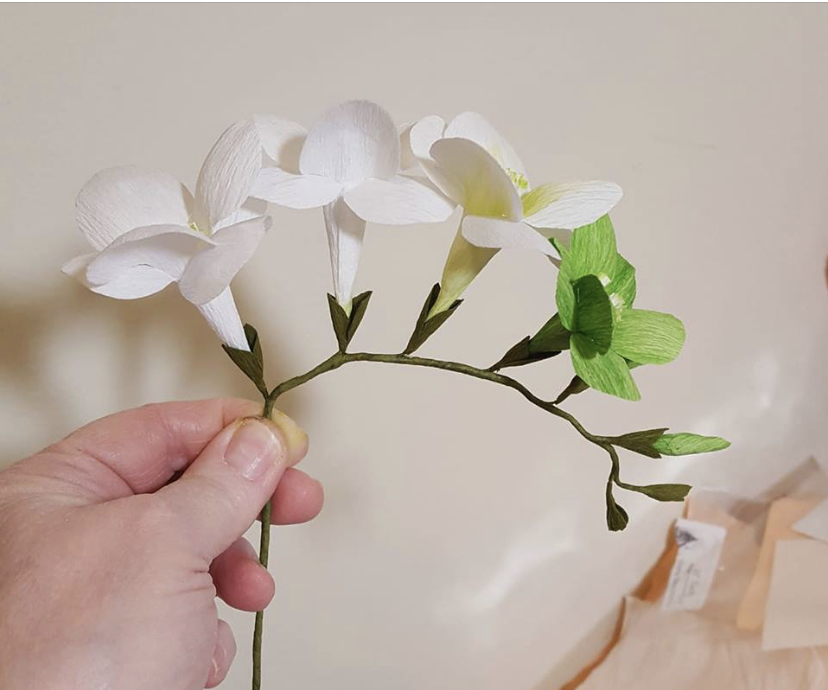 "Janita is so warm and down to earth. She demonstrates the entire process of building each months flower. You can take away so many new techniques. She welcomes ideas from her students and cheers them on along the way. This is a tough endeavor and she is doing this in addition to home schooling her son."
~ Wendy Middaugh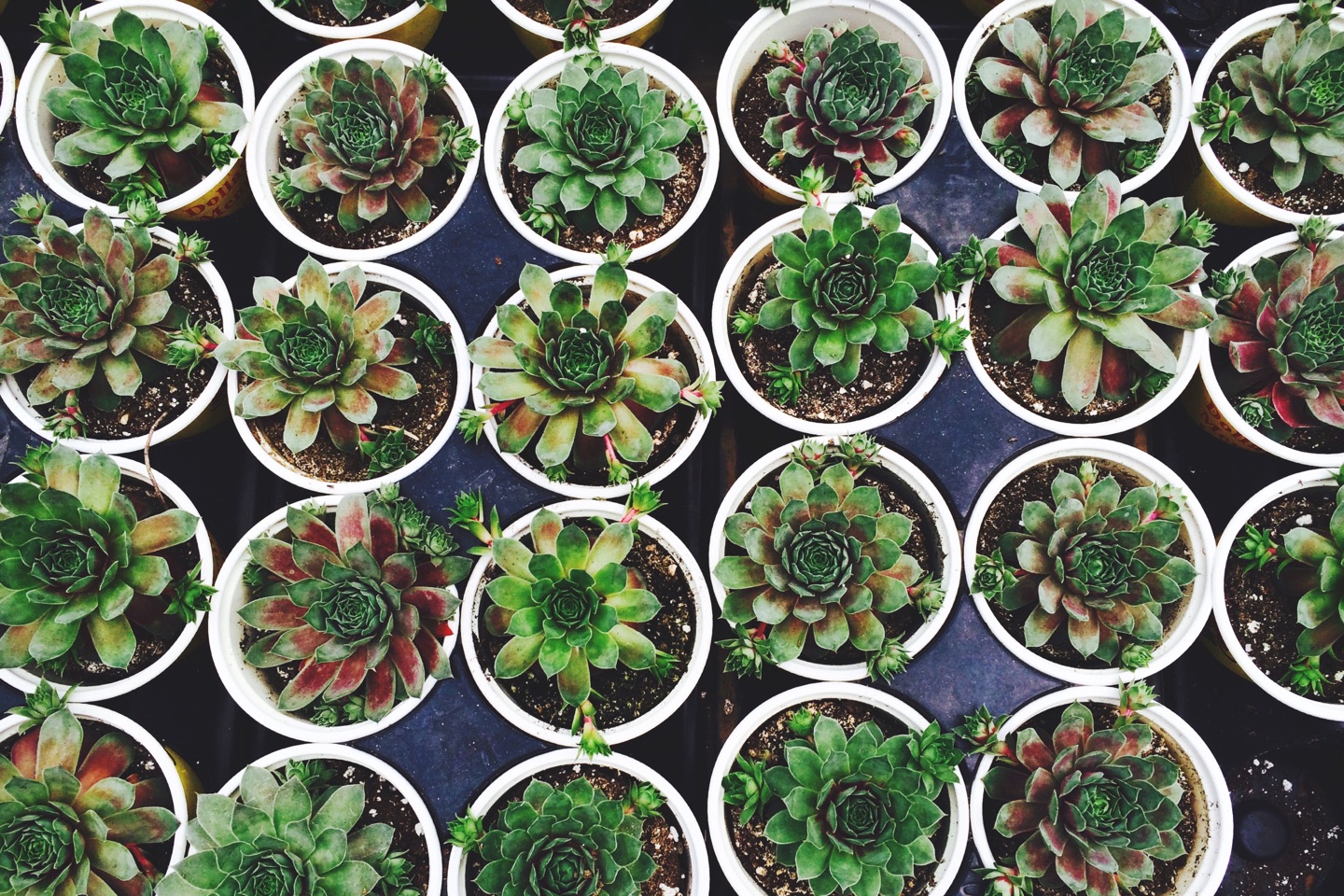 "I have experienced a number of paper flower learning platforms and hand on heart can say this is just the best . If you want to be part of a thriving community .where you can learn and share, with excellent tutorials and an unending supply of support then come see for yourself . If you are a beginner you will feel safe and supported to develop into the best paper florist you can be . If you are more experienced the you can hone your craft by learning new techniques to take you past your own expectations."
- Sue Bowen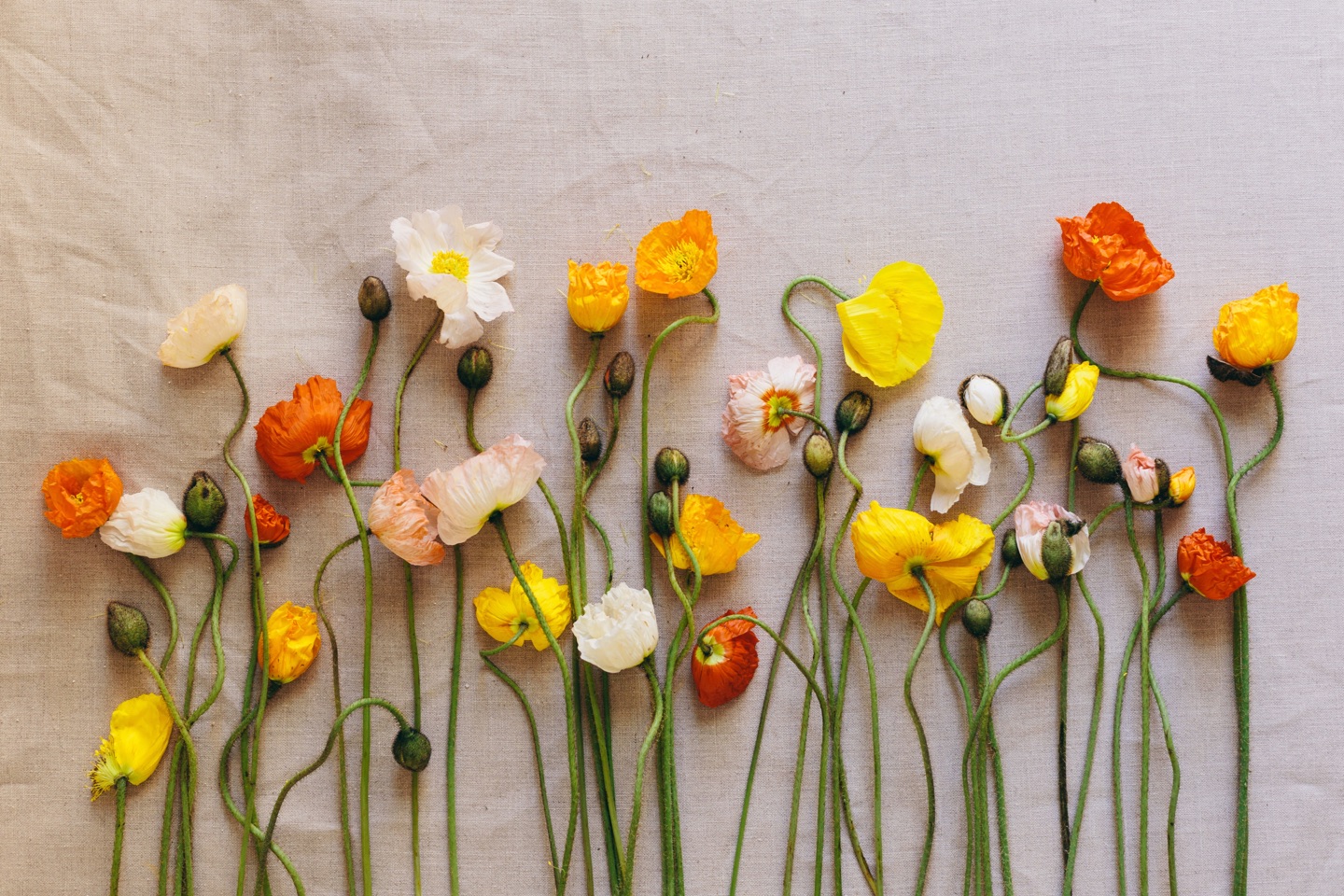 "I love this group! I needed a place to go to get one on one help with making flowers and this feels like one on one to me. I ask questions and get quick response answers to my questions. I'm so grateful I can learn new techniques and flowers all year round. Thank you!!"
~ Nicole Nielsen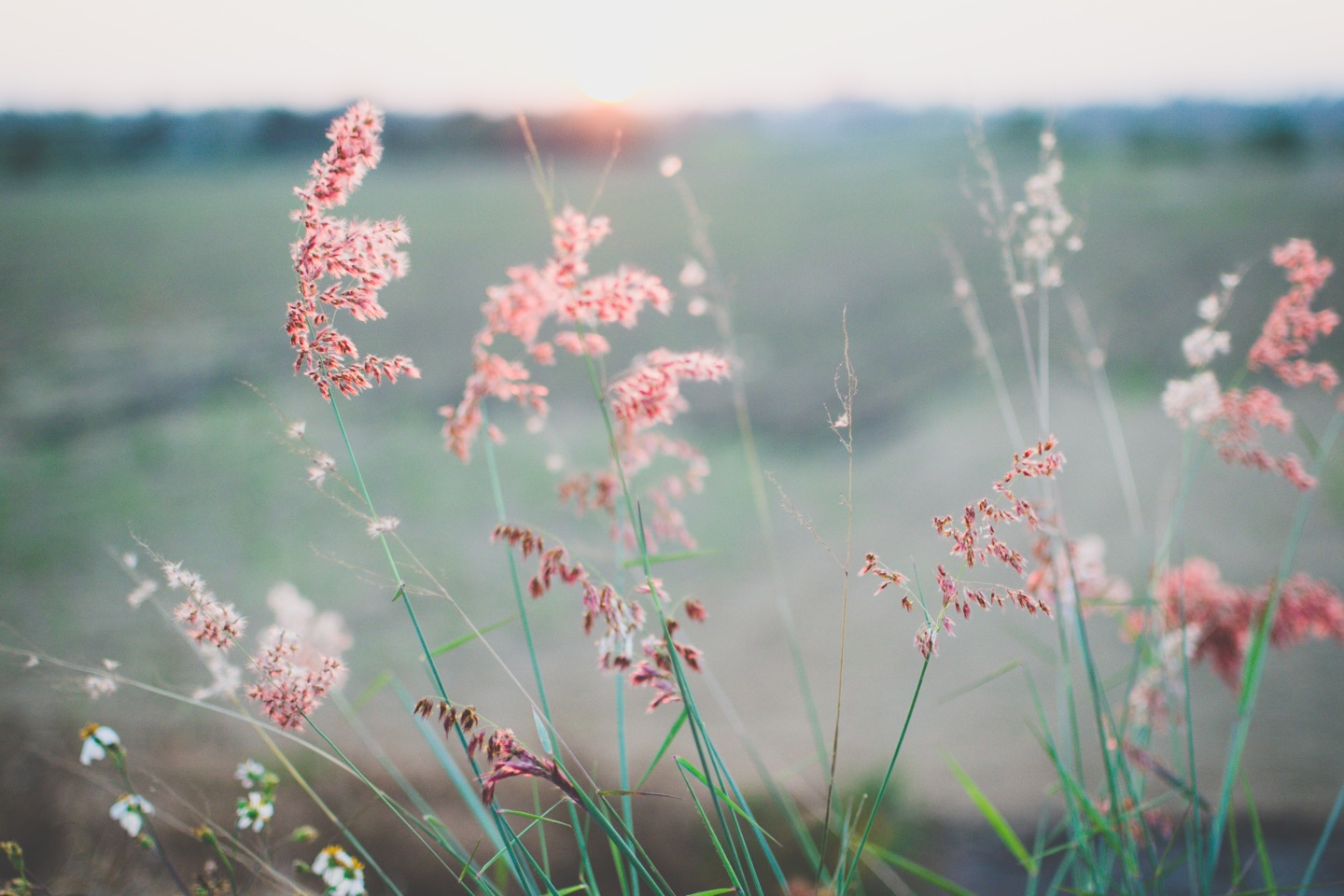 Janita Court from Paper Flower Academy is a super paper flower artist and a wonderful, informative teacher. She is accessible for questions. Janita always answers questions promptly and fully. Your paper flower work will only improve with her tutorials.
"This is an excellent course — definitely worth checking out!"
~ Carol Adams-Conner
Frequently Asked Questions
When can I join?
You can join any time during the month! Just keep in mind that the subscription will renew on the same the following month.
How long do I have access to the curriculum shared in the group?
You have access to all of the curriculum shared in the group (private facebook group) for as long as you are a member. You will also have access to the bonus content included in the Paper Flower Academy Membership for as long as you are a member as well.
What if the membership is not what I thought it would be?
I would never want you to be unhappy with your purchase! If this subscription group is just not your thing please unsubscribe at any time to be removed from the group. (You will still have access to the groups content for the months that you paid for through your teachable account.)
Do I need a Facebook account?
A Facebook account is not necessary to join but if you would like to have access to the private Facebook group to share your photos, ask questions, and meet other members and the instructors then you will need an account to do so.
Is this course a one time payment or subscription?
This is a monthly or yearly subscription. Once you join, you will not have to worry about missing a payment as teachable takes care of it for you! If you want to cancel your subscription, it's super easy and there is no tricks to it! Just unsubscribe in your account settings and you will no longer get charged! It's that simple!
What is included in the yearly subscription?
I the yearly subscription you will receive 12 months full of paper flower courses and arranging tutorials. Each month you will receive 2 full courses making it a total of 24 courses by the end of hte year.
Who is this academy best suited for?
Anyone can join! Whether you are a beginner and have never picked up a roll of paper in your life or you've been working on paper flowers for years. Each course is layed out to be easy to follow and allows for your own artistic interpritations of the course to make your very own designs. There is the consant ability to reach your instructors via email or the private facebook group so any questions at all can be answered promptly.
Do I get to keep the courses I paid for if I cancel?
Yes!! Each month two new flower courses are released! For each month that you are a member you get to keep those two flower courses for ever even if you decide you'd like to cancel. You can find the courses you paid for any time in your teachable school.
Do I need to buy more courses on top of joining the monthly membership?
You do not! The monthly membership includes two free flower courses each month and then any older flower courses that are available are up to you to purchase if you'd like! There is no obligation to buy anything else!
Are there set times for the courses and do I need to be present to watch them?
You do not! Each month there will be a schedule released in the private facebook group that will include the days the each flower course will be ready. On that day you can find the new flower course in your teachable school and can take the class at your own pace!
About how many hours of teaching are included each month?
The hours for each course varies slightly each on the depending on the type of flower. Each course can range from about 2 hour to 3.5 hours. Totaling in at about 5-7 hours of classes per month. This does not include the live demonstrations that will be held on Facebook which will include another 2-3 hours per month.
Your Instructor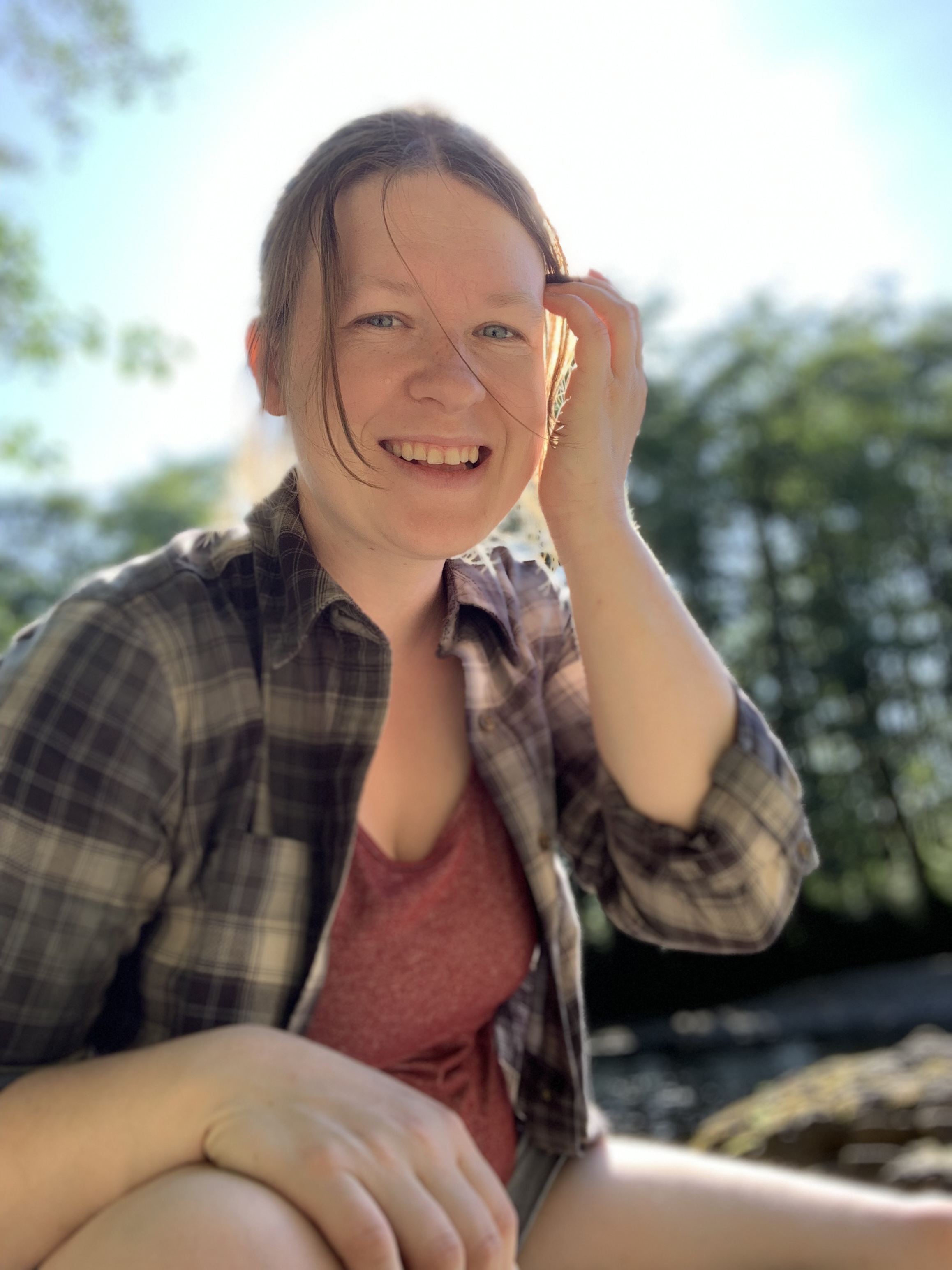 Owner of the paper florist shop, My Woolly Mammoth, a colorful and artistically diverse paper flower shop she started back in 2011 when she was struggling to find something to help with the household income while taking care of their rambunctious 4 year old that had just gotten kicked out of daycare for his wild ways.
Janita specializes in an array of paper artforms from origami, cardstock flowers, and botanical replicas from crepe paper. Over the past 10 years she has sent a wide array of paper floral arrangements to prospective brides from all over the world. In addition to creating custom flowers for clients, Janita has also taken time to teach others the art of paper floristry online and during in-person workshops.
Janita is truly the most passionate about sharing what she has learned and continues to while exploring new ways to work with paper and other mediums to create life like paper flowers.