Formerly The Paper Flower Academy by My Woolly Mammoth
Hey there friend, you may be wondering, who the heck is Paper Botanical Society and where did the Paper Flower Academy and My Woolly Mammoth go?!
Well don't fret, You are in the right place. Also just so you know, all courses that you were ever enrolled in are still here!
During the Summer of 2023, I (Janita Court) decided to take on a partner. I'm sure you are well familiar with her and I am so honored to be teaming up with this wonderful human, Johanna Oliver of Black Tree Designs on Instagram!
As we have decided to partner up, we also decided that it would be a great way to uplevel the Paper Flower Academy into something that showcased the evolution of our (and your) artwork.
With this change we are taking on a new approach in how we offer our courses. We both agreed that we would like to slow it down and stop cranking out content that was starting to feel forced because both of us were getting burnt out on the proverbial rat race I had accidently created back in 2019 when I first opened the doors to the membership.
Our main focus moving forward will be driven by intention. With our main goal to take a deep dive into the construction of a plant as a whole, moving through it with a scientific perspective. Making sure to not only share how to make the flower look real but also the botanical anatomy, historical aspects, and overall be more informative as we explore artistically and academically.
We hope that with the changes we are making will better reflect our own growth and understandings as well as foster a safe place for you to do the same.
We want to thank you so much for your continued support and want to let you know that your presence means the world to us! Whether you've been here from the start and purchased all of our courses or just found us and shared with a friend! You all matter and we wouldn't be able to share our passion for plants and paper without it.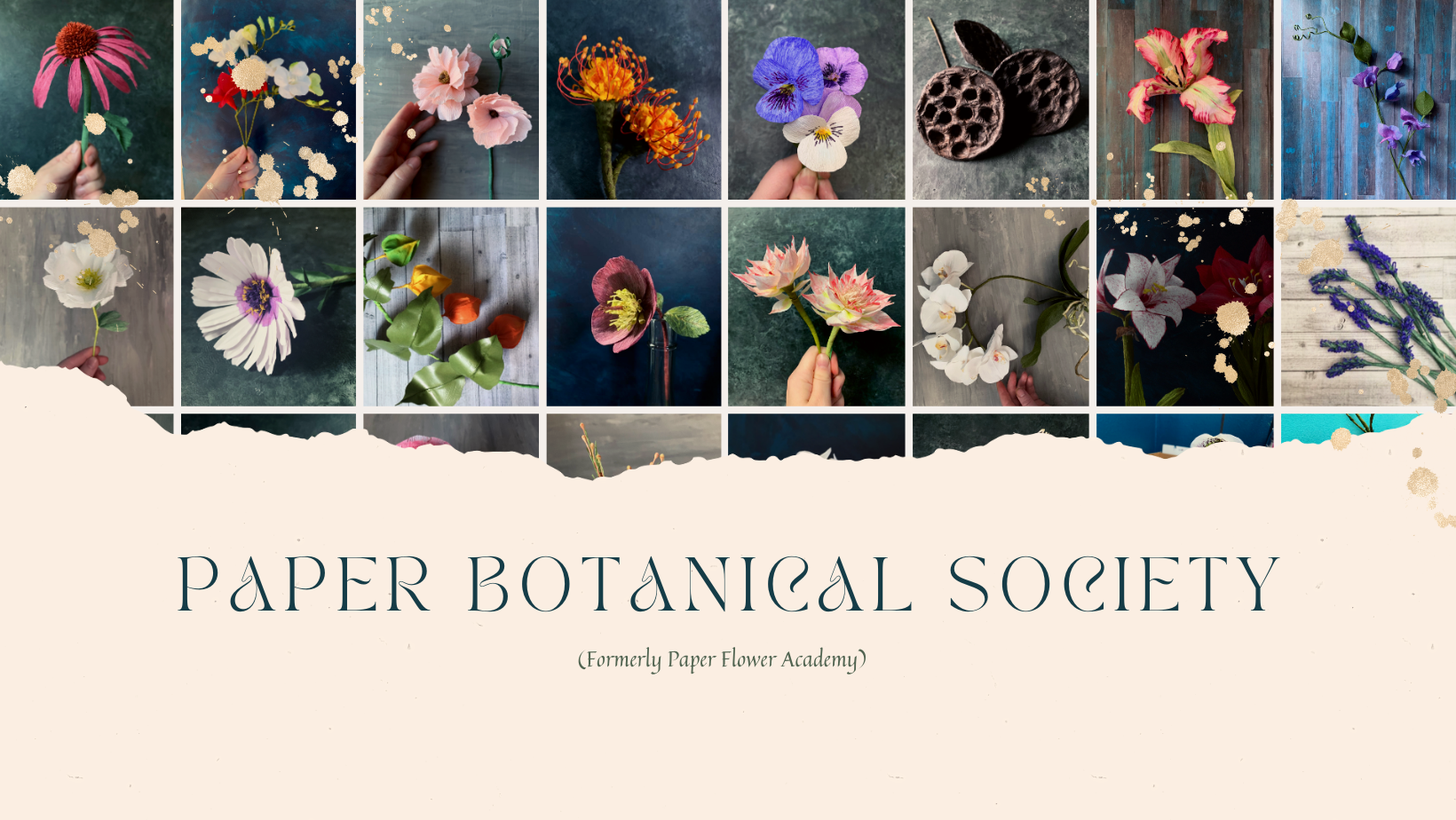 Under Construction!
Please bare with us as we transition between all of our platforms! You can still access your school content via the student portal! Feel Free to email us at [email protected] or message us on Instagram at @paper.botanical.society if you have any questions at all!

Looking forward to Spring?
Here are a few of our favorite Spring inspired flowers to get you in the mood for one of the most rejuvenating times of the year!
Click through the link below to find out what other flowers we offer!