Hello Autumn!
Here are a few of our all time favorite Fall inspired flowers!


Come Join us this month!
Want to be a part of the flower lovers club for the month of November? This month we will be making Centennial Blush Magnolia taught by Johanna Oliver and Pitcher Plant, Sarracenia taught by Janita Court! Click HERE to find out more about the Paper Flower Academy monthly membership and all the benefits that come with it! We can't wait to introduce you to all of our wonderful makers and are sure that you will make friendships that will last a lifetime. (just like your flowers!)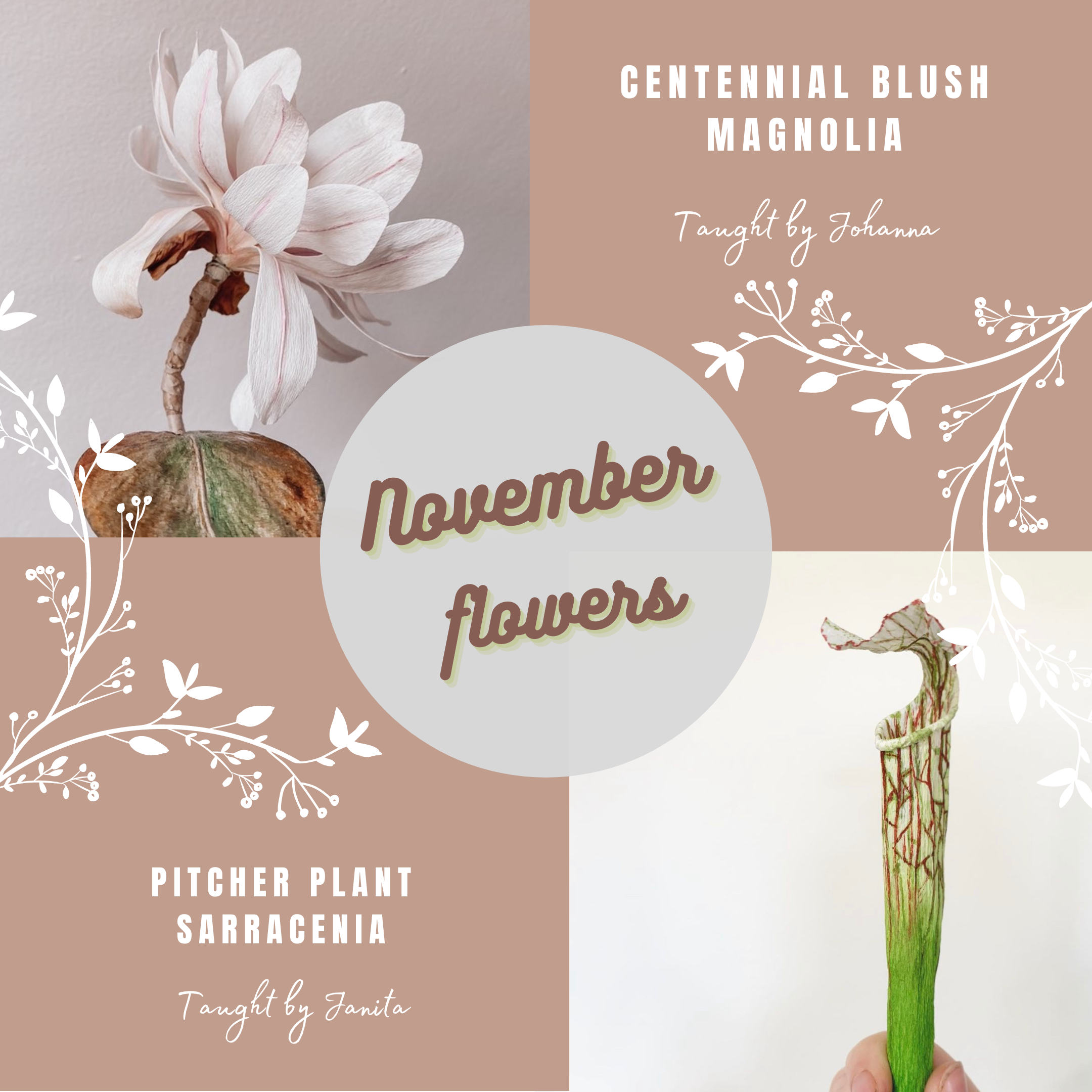 At the Paper Flower Academy....
.....We believe in sharing what we have learned over the years with those that are passionate about learning how to advance their craft. We don't believe in keeping secrets and want to share everything that has helped us build our skills and ultimately or paper floristry businesses.
With years of combined and differed experiences, our instructors bring members real time video courses with a very down to earth vibe. We don't claim to be experts, we still make mistakes, and we want our members to know that they are not alone in this part of the journey. We feel that it's all part of the learning experience and are not afraid to share everything with you.
When you are a member of the Paper Flower Academy, it's like you are right here with us in the studio because you're not just another subscriber, you're a part of the paper flower family.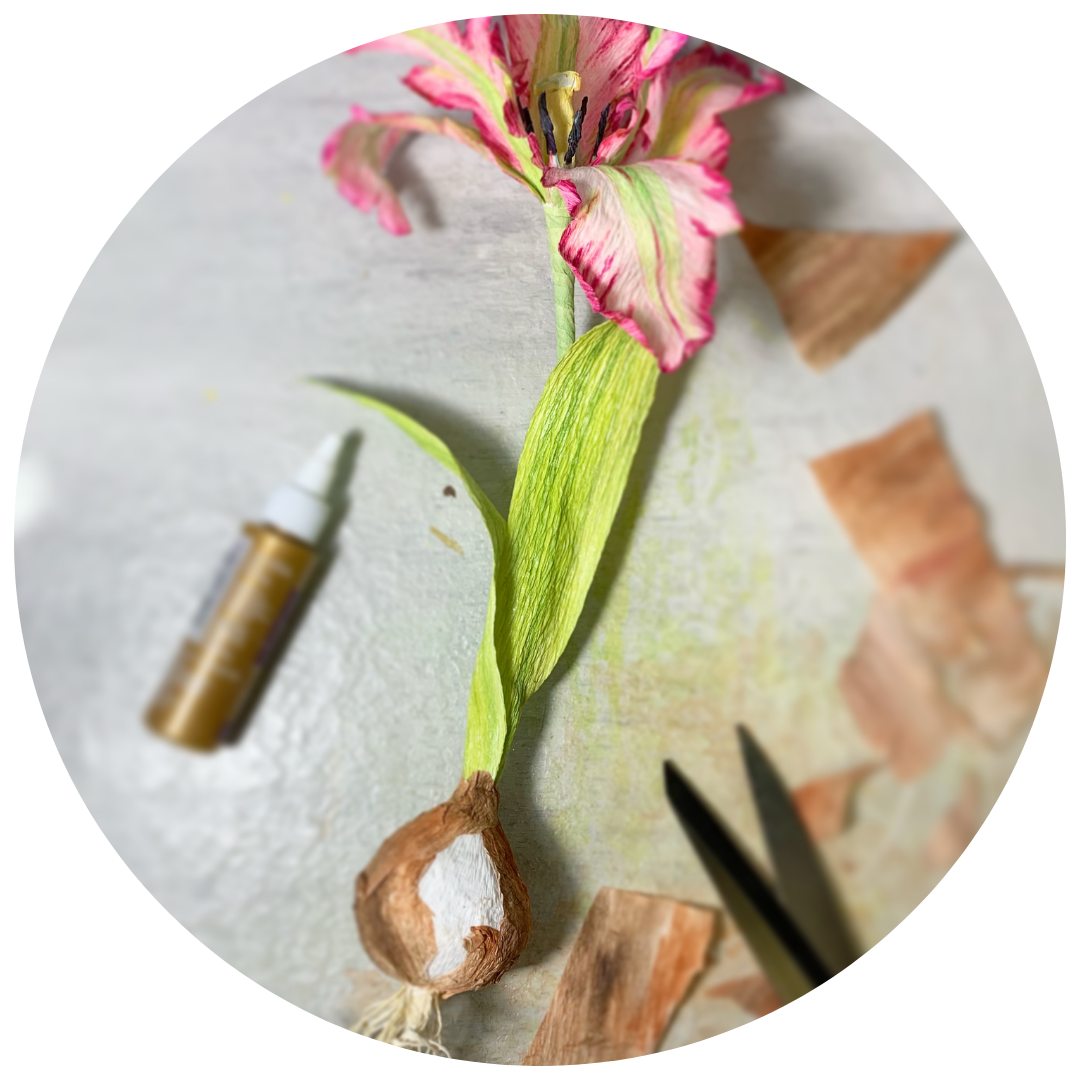 If you love paper flowers, you are in the right place!
This site is home to a variety of in-depth paper flower video courses, and the Paper Flower Academy monthly membership.
If you are new here, I recommend you start with my FREE Butterfly Ranunculus course.
You can also check out all of the other flower courses taught by the instructors of the Paper Flower Academy HERE.
Check out our most loved flowers!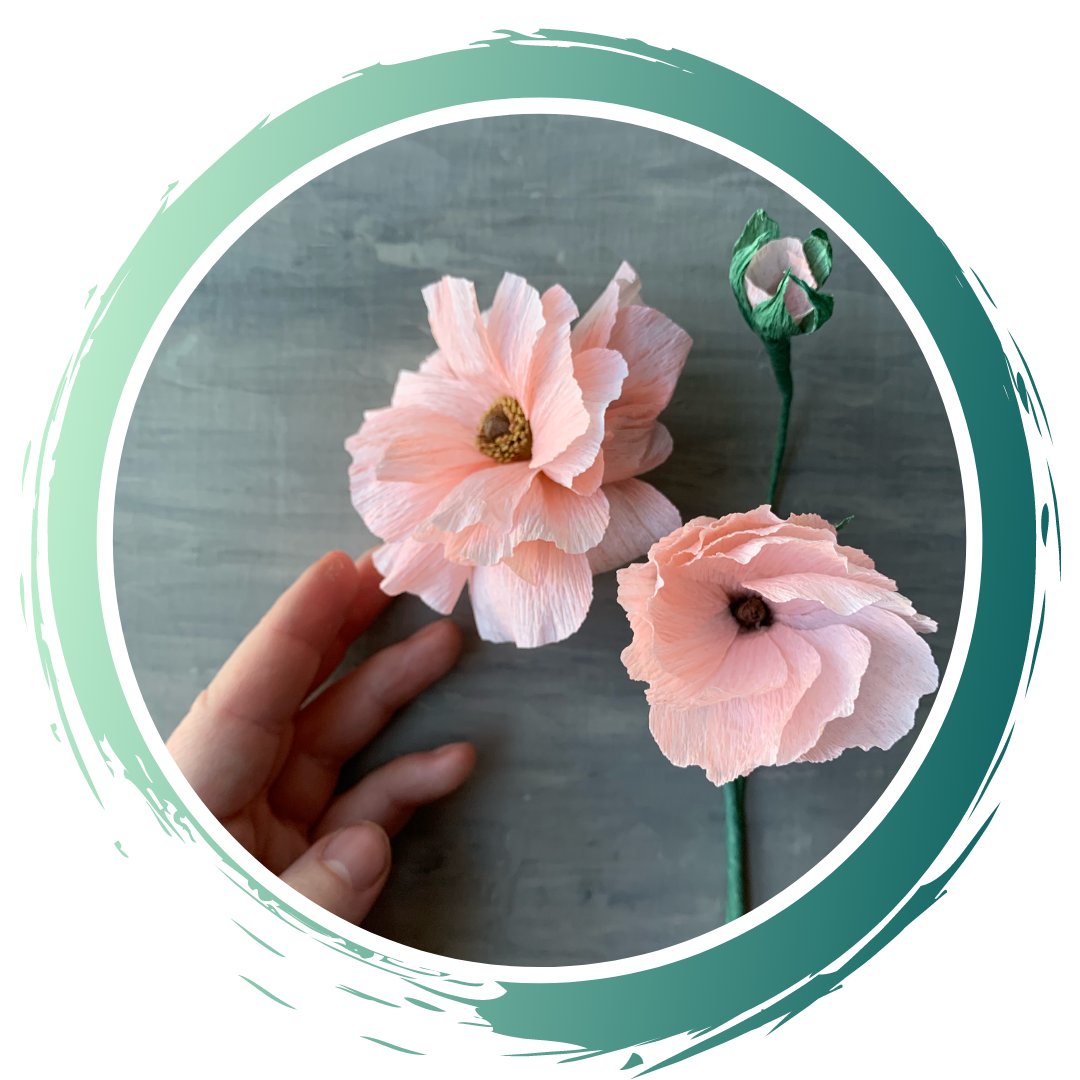 Get the Butterfly Ranunculus Free!
Sign up now for this flirty little flower and get it at absolutely no cost to you! This detailed video course on the butterfly ranunculus will have you making tons of them with ease!
Join HERE.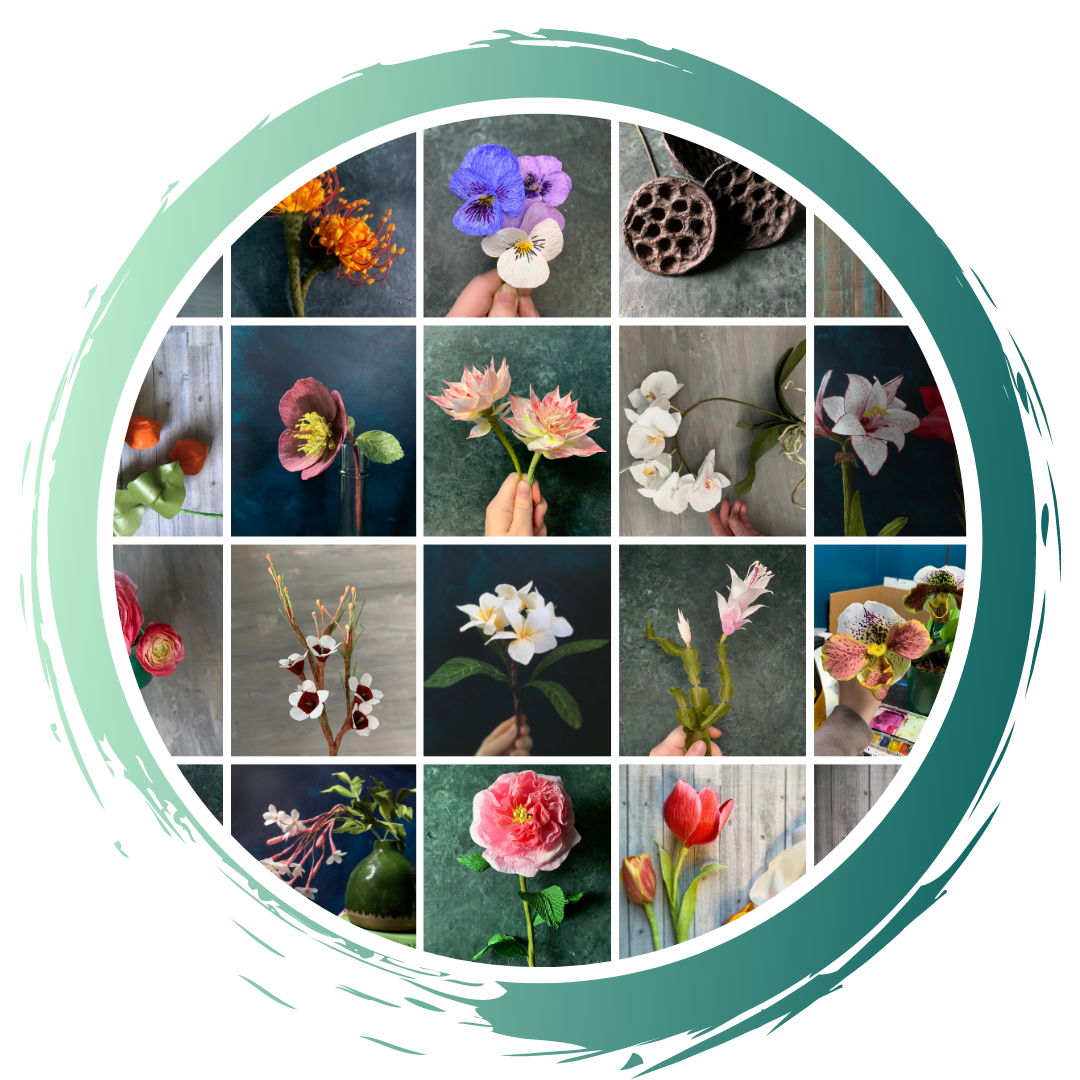 Access to all 2019 Classes!
Did you just find out about the Academy and missed out on all of the classes from 2019!? Now there is an option to get all of them! Over 30 flower courses that you can start making instantly for much less than it would be to get all of them individually! Over $1100 retail value!
Find out more HERE.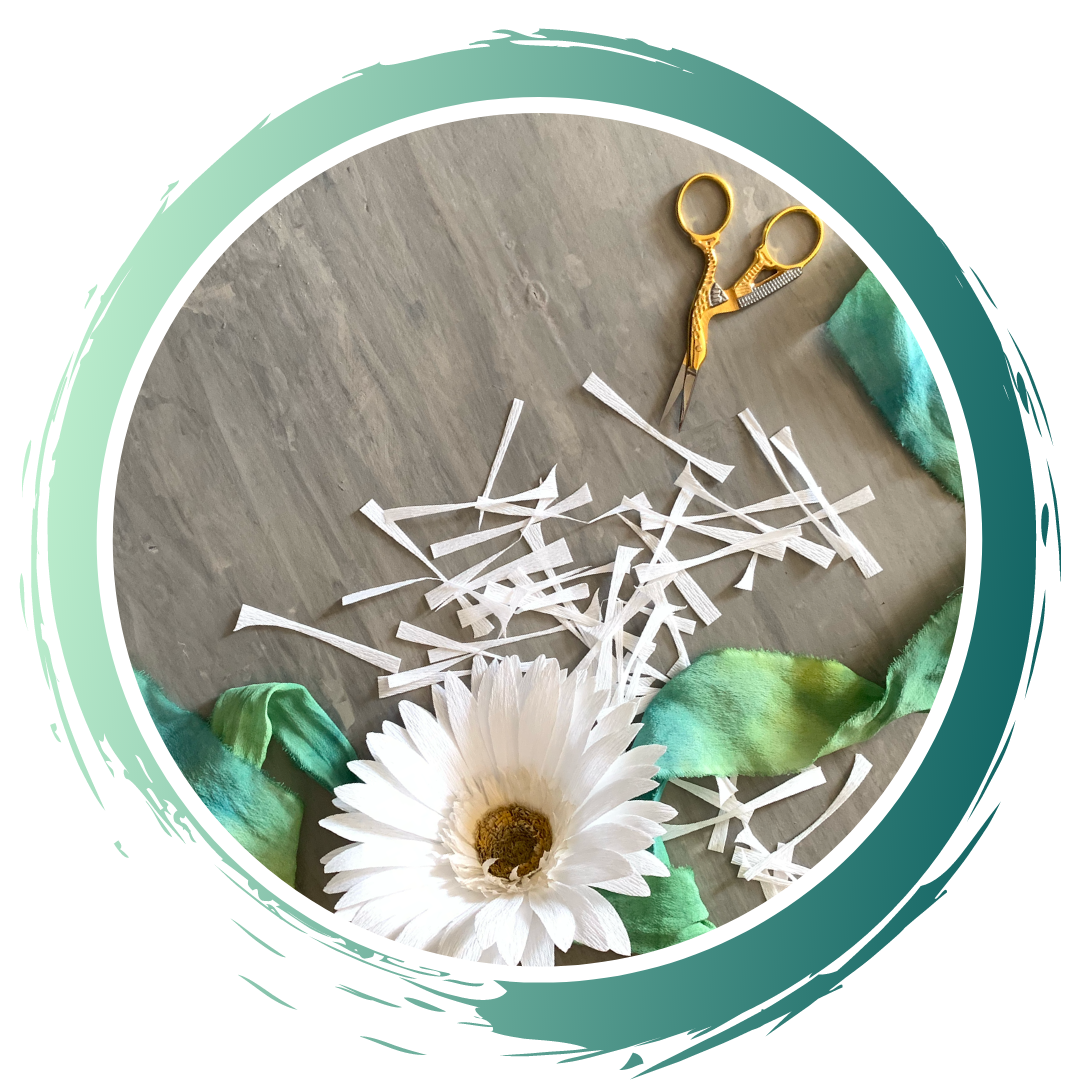 Join a community that welcomes you with open arms. We think paper flowers are awesome, but we know for a fact that they are better with friends that are encouraging and supportive in so many ways.
Become a member HERE.